"Define Dystopia"
Hang on for a minute...we're trying to find some more stories you might like.
Ah 2061, Just another year for me a beautiful day outside our multicolored flag waving in the wind nothing could beat a day like this just good old ways of life in nova terra. Until the "cool™" runs out then symptoms of "cool™" are pains in the stomach and haziness to get rid of these take more "cool™" that's what the commercials say but not now all I want is sleep.
Holding my stomach, I hurry myself home. "H-how was sch-school son?" Korean accent thick, she tries to hide it. I stand up right and say, "I'm fine." I proceed "괜찮아. 아빠는 집에 없어. (it's okay dad isn't home)." She sighs she tries to hide her accent ever since America annexed us and made us a territory. "I know it's just your-" She hears my stomach growl as I grab it to try to shut it up. " 너 괜찮 니? (did you take your cool)" "아니 (no)" we here my dad come through the door he walked right through the door and march upstairs. "왜 머물러 있니? (why do you stay)"
She looked at me with happy but sincere eyes She held up two  train tickets to Arabica a mortal enemy of nova terra they were more accepting than nova terra was. It encompasses the turkick, persian, arab, north african, and balkans. At the time we thought it was a blessing. Next thing you know you guys arrested us and here we are.

About the Writer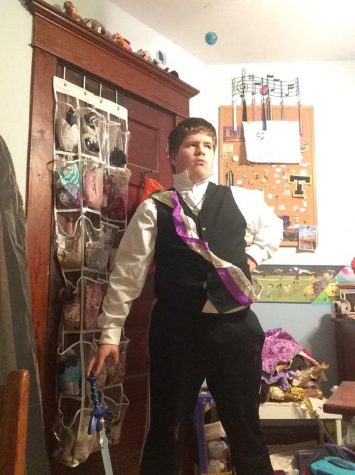 Thomas Higgins, Staff Member
Every phoenix rises from the ashes, and despite getting burned by some of his ideas not working out last year, Thomas Higgins is back. Since day one, Thomas...