Summertime: When the Music Heats Up
A Discussion of Upcoming Music We Are Excited to Hear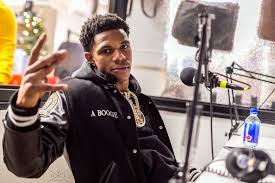 Summer is a great time for artists to release new music.
Summer is when people generally have more time and like to listen to music more. So what songs should you listen to this summer?
Well, first let's look at last summer. At the beginning of last summer, controversial artist Kanye West dropped his eighth studio album: Ye. A few weeks after this album came out New York artist A Boogie wit da Hoodie dropped his third album, The International Artist. The International Artist was followed by Drake's hit album Scorpion. Scorpion was known for songs such as Nice for What, Nonstop and March 14th.
July was a pretty quiet month for album releases, but that all changed on August 3rd when Travis Scott released his hit album Astroworld – with the most popular song being Sicko Mode. While even though it is closing in on a year later, it is still in the top 100 from Apple Music. A few days after AstroWorld released, Trippie Red Released Life's a Trip which featured Juice WRLD on its top song. The last major album of the summer was Eminem's Kamikaze.
This year there is not a clear cut release calendar. Of course, there is the potential that Lil Uzi will finally release Eternal Atake, but that's still up in the air. A Boogie wit da Hoodie has been talking about Releasing Artist 2 for several months now, and a couple of weeks ago DJ Khaled released his new album, Father of Asahd, featuring Meek Mill and deceased rapper Nipsey Hussle.
Since last fall Kanye West has been delaying the drop of Yandhi which is the follow up to his hit album Yeezus. Both Kendrick Lamar and J. Cole haven't dropped an album in a while. However, J. Cole and Travis Scott recently featured on Young Thug's new song,  The London. Speaking of Artists who haven't released an album in a long time is Post Malone who's album Beer Bongs and Bentleys was a massive hit.
When asked about what music he wants to see coming out this summer, Weedsport sophomore Donovan Dennis said that he hopes A Boogie wit da Hoodie puts out some new music this summer, alongside Lil Mosey, Juice WRLD and Marshmello.
So far there has been little to no official announcements for upcoming music, but if last summer was anything to go by, this should be another good one.