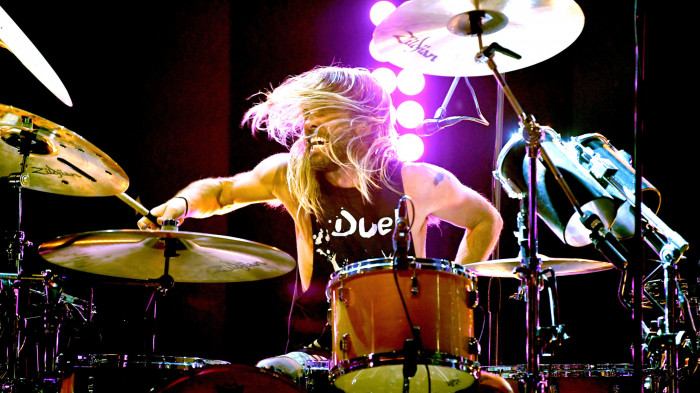 On the night of March 22nd  in Bogota, Colombia, Taylor Hawkins – the drummer of the Foo Fighters – died at 50. He was found dead in his hotel room with his heart twice the size of a normal heart, as well as 10 substances in his urine that included: marijuana, heroin, and antidepressants. The Foo Fighters were supposed to play a festival that night in the city  but had to cancel due to a "medical condition."
Taylor Hawkins was born in Dallas, Texas, on February 17th, 1972, but grew up in California on Laguna Beach. Throughout his whole youth he was invested in playing drums and was influenced by: Roger Taylor, Neil Peart, Stewart Copeland, Phil Collins, and Steven Perkins. Taylor started his drumming career out right as drummer for Alanis Morissette and then was recruited around 1997 as a new drummer for the Foo Fighters by Dave Grohl.   
Together, they sparked a massive brotherhood and added an amazing piece to the collaborating musicians of the Foo Fighters. We will memorialize Taylor today with a couple of songs below by the Foo Fighters.
Everlong (Acoustic Version)
https://m.youtube.com/watch?v=YLRlOvzs-XU
My Hero 
https://m.youtube.com/watch?v=87bcPisyTHs
Walk 
https://m.youtube.com/watch?v=8J5PYzkzDQI