Wejko's Worldview: Common Core
Hang on for a minute...we're trying to find some more stories you might like.
"Tell me and I forget, teach me and I may remember, Involve me and I learn"- Benjamin Franklin
If you haven't yet experienced Common Core, you surely have heard of it. Marketed as an improved way of interpreting Math, English and other subjects. Its purpose is to challenge and hopefully improve the set standards of education, and to measure the scores of states as a whole. Common Core involves students in a set plan which is the same as any other state nation wide in theory evening out our education. "It makes people overthink simple things, and then over-complicates them so they can't be done any other way " commented former Weedsport student Drake Butler. The question many people ask is, are we leaving some peoples behind with this new system?
Now if you watched the news during the times Common Core was beginning its implementation there was widespread hatred of it. Due to a sudden change from the same system of education we have relied on for decades, the same one that educated some of our greatest scientists, philosophers and businessmen. A system that emphasized smart people getting smarter and is guilty of leaving some people behind. A system that taught people differently at a pace that wasn't really consistent. But Common Core isn't only the in classroom, but in the gym too. Common Core in the gym looks like we all know and love The Fitnessgram Exams. A common argument against common core is that it sets standards that many students can't reach, or that it stresses children more than it benefits them educationally.
According to corestandards.com Common Core is a well regulated and very cautiously implemented. "Teachers know best about what works in the classroom. That is why these standards establish what students need to learn, but do not dictate how teachers should teach. Instead, schools and teachers decide how best to help students reach the standards."said a spokesperson for Common Core. Common core lays out a standard of education that is content, but not true learning.
It's up to you to decide whether or not you agree.

About the Writer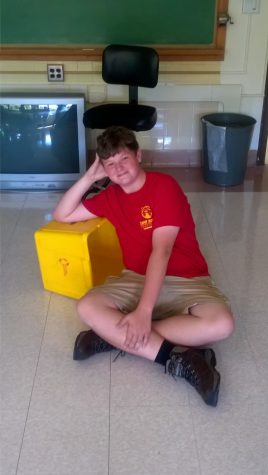 Jon Wejko, Broadcaster/Staff Writer
"Hi I'm Jon Wejko, I'm the new Ben Greico, I'm the official Broadcast Tsar of the morning report. It's s my job to make sure it is boring and dull and...