The Blacklist: Season 4, Episode 13: Isabella Stone (No. 34) Review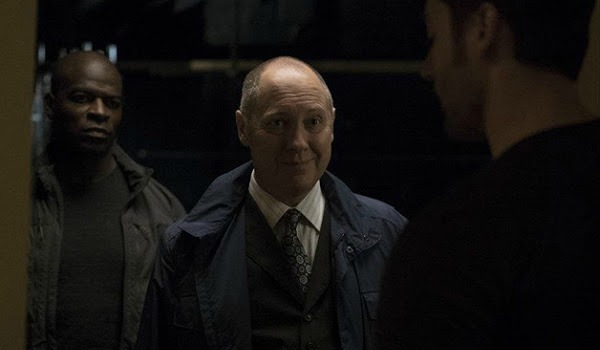 Chris Chalker, Staff Writer
February 17, 2017
The Blacklist aired its thirteenth episode of the season, titled Isabella Stone, the antagonist mentioned in last week's episode, "Natalie Luca".
Reviews have been done for the following episodes this season: Lipet's Seafood Company (No. 111), The Forecaster (No. 163), The Harem (No. 102), and Natalie Luca (No. 184).
The episode stars Megan Boone as FBI profiler Elizabeth "Liz" Keen and James Spader as the criminal mastermind and FBI asset Raymond "Red" Reddington. The episode also stars Amir Arison as tech analyst Aram Mojtabai, Harry Lennix as FBI director Harold Cooper, Mozhan Marno as FBI agent Samar Navabi, Diego Klattenhoff as FBI agent Donald Ressler, Hisham Tawfiq as Dembe Zuma, Reddington's right hand man and Ryan Eggold as Thomas "Tom" Keen, Liz's husband.
Spoilers ahead! If you have not seen the episodes mentioned above or The Blacklist: season four, episode thirteen: "Isabella Stone" (No. ) stop reading. You have been warned.
What has happened so far?
Red seems to be in a bad spot. After shooting (Mr.) Kate Kaplan, he seems different, as noted by Dembe Zuma. Red made comments about how he feels that death is surrounding him, very unusual coming from him. Liz, Tom and Agnes have started a new life together
What exactly happened in The Blacklist: season four, episode thirteen: Isabella Stone (No. 34)?
Hargrave plane crash
Tom learns that his father, Howard Hargrave, was killed in a plane crash. Tom doesn't feel anything, or so he claims. He seems a bit off, saying that his parents are his past and Liz and Agnes are his future. Tom later calls Dembe, telling to to "tell him it's me". Is he talking to Red? We later learn that he is talking about Red. Red warns him against looking into his past, saying nothing good comes from digging up secrets.
Stone, Stratos, and Red
Isabella Stone targets a man named Stratos, one of Red's associates. Stratos' wife is targeted as well and killed while the two are vacationing on a trip Red had sent them on. Stone disguises as Stratos' wife. She and her people frame Stratos for the murder of his wife. Red shows up, attempting to help Stratos escape, but Stratos takes a fatal shot and Red has to leave him to die.
Stone is captured and refuses to give up any information on why she targeted Red.