Pumpkin Spice is Taking Over the World
Hang on for a minute...we're trying to find some more stories you might like.
In his cartoon this week, Forrest takes a look at this fall's biggest trend, pumpkin spice. Of course it's delicious, but how much do we really need. As usual, make sure to scroll all the way through the slideshow to enjoy all Forrest has to offer.

About the Writer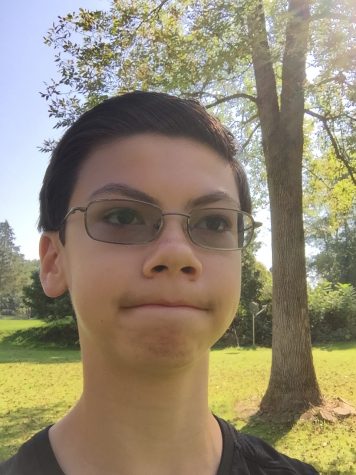 Forrest Nguyen, Illustrator/Comic Strip Artist
My name is Forrest Nguyen. It's okay if you don't know how to pronounce my last name, nobody does. (For reference, it is pronounced /win/…) I'm that random 8th grader you might see walking through the halls. I'm just a little half-Asian nerd who likes to draw. I also like playing video games, watching an unhealthy amount of Gordon Ramsay cooking shows, listening to rock(classic, alternative and indie), and watching movies. I try to to be funny, and it usually makes me look like a fool, but hey… comedy's comedy. Every time you see me at a Cross Country or Track meet, you will have the tendency to reference every single Forrest Gump quote there is. And if all that made you interested in me as a person, I thank you very dearly… ᕕ( ᐛ )ᕗ