Big Brother 20 Week 9 Eviction and Jury Battle Back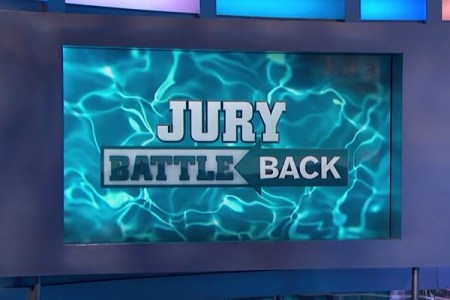 Hang on for a minute...we're trying to find some more stories you might like.
While Week 9 winds down, that can only mean one thing: it's time to evict another houseguest from the house… but, in typical Big Brother fashion, there's a twist coming with tonight's eviction, and that is that whoever is evicted might not be heading to the jury house. Tonight, either Haleigh Broucher or Faysal Shafaat will be evicted, but they may not depart for long as the Jury Battle Back will give them the opportunity to save themselves and return to the game. Who will be evicted, who will win the next Head of Household, and who will return to the game? We'll find out soon enough. But first, let's catch up on some drama within the house.
Post-Veto Ceremony
Faysal and Haleigh talk about their relationship and the both say that they want to pursue a relationship outside of the house. Haleigh says that she is being social with the others and acting like everything is fine because she needs to in order to survive longer in this game.
Brett Robinson approaches Tyler Crispen with a Final 2 deal, making him the fourth houseguest that Tyler has a final 2 deal with. The others are Kaycee Clark, JC Mounduix, and Sam Bledsoe. Tyler states that while he does like Angela Rummans and has a crush on her, if he has to he will cut her in order to get to the end, then he will because he is there to do one thing and that is win $500,000.
JC Mounduix tries to convince Tyler that they need to target Kaycee and Angela next week, but Tyler refuses this plan, saying that he is going after Haleigh and only Haleigh since she put him up on the block and targeted him. JC also tries to convince Brett to do this but that does not work either.
Live Vote and Eviction
The live voting went as follows: as always, neither nominee is allowed to vote and neither is the Head of Household, who is only eligible to vote in the event of a tie. One at a time, the houseguest will go to the Diary Room and cast their votes to evict between nominees Haleigh Broucher and Faysal Shafaat. Whoever receives the most votes will be evicted from the Big Brother house.
Tyler Crispen has voted to evict Faysal Shafaat.
Brett Robinson has voted to evict Faysal Shafaat.
Sam Bledsoe has voted to Haleigh Broucher.
JC Mounduix has voted to evict Faysal Shafaat
Kaycee Clark has voted to evict Faysal Shafaat.
By a vote of 4-1, Faysal Shafaat has been evicted from the Big Brother house.
Faysal will compete against Bayleigh Dayton, Angie "Rockstar" Lantry, and Scottie Salton in the Jury Battle Back.
Jury Battle Back- "Big Top Drop"
The jurors are tasked with gathering colored balls and bringing them back to their matching colored tubes. The first houseguest to collect four colored balls and get them into their tube over the railing and hit their buzzer will return to the game.
Scottie Salton manages to get four balls in his tube and hits his buzzer, so Scottie returns to the game.
At this point in time, the Head of Household Competition hasn't started, but the competition will start later tonight.

About the Writer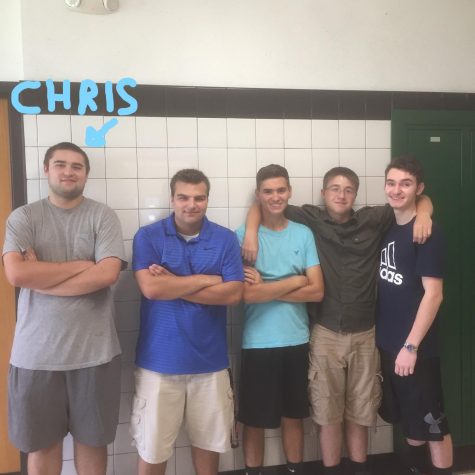 Chris Chalker, Managing Editor
With a passion for writing and some great new experiences under his belt, Chris Chalker is ready to take on his senior year with The Johnny Green, transitioning...