Big Brother 20 Week 11 Nominations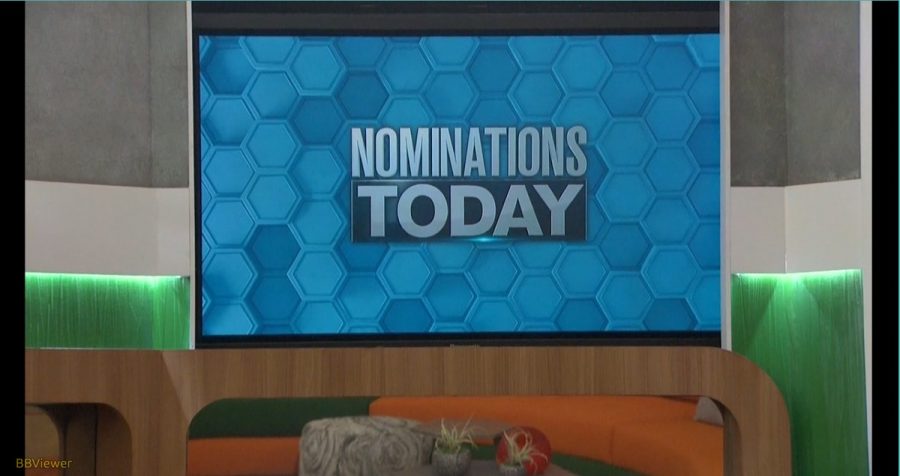 Chris Chalker, Student Life Editor
September 10, 2018
Week 11 signals the start of the Final 7 and it also means a new houseguest rose to Power as the Head of Household and with a Double Eviction looming on Thursday night, things could get interesting. To recap, Scottie Salton was evicted again by another unanimous vote. The remaining houseguests (except for Tyler as the outgoing Head of Household) participated in the Head of Household Competition, which Kaycee Clark managed to narrowly win after beating Brett Robinson to the buzzer by one second. Who will Kaycee nominate for eviction and who is the target this week? What went down since the Head of Househol competition? Well, to be entirely honest, not much, so this one will be brief.
Post-Head of Household Competition
In Kaycee's Head of Household letter, her brother asks her to be his best woman once they are out of the house, which Kaycee accepts. Kaycee has a very emotional moment while reading this letter and says that this is exactly what she needed (the letter and the pictures) because it's helping to motivate her to bring home the $500,000.
Brett and Kaycee talk to Sam about remaining calm in the event that she is nominated for eviction. They assure her that she is not the target and that she is safe.
Nicole Franzel, the winner of Big Brother 18 and houseguest on Big Brother 16, returned to host a luxury competition this week… except when she opens the door, there is no luxury competition. Instead, Victor Arroyo, houseguest on Big Brother 18 and Nicole's boyfriend, appeared on the monitor in the living room and talked to her, recounting their memories as a couple. Victor appeared and proposed to Nicole, which she happily accepted. Following the proposal, former houseguests Paul Abrahamian (runner-up of Big Brother 18 and runner-up of Big Brother 19), Josh Martinez (winner of Big Brother 19), Derrick Levasseur (winner of Big Brother 16), Brittany Haynes (houseguest on Big Brother 12 and Big Brother 14), and Daniele Donato (runner-up of Big Brother 8 and houseguest on Big Brother 13) all return to help Nicole and Victor celebrate their engagement. After the celebration, it is now time for the Nomination Ceremony
Nomination Ceremony
Kaycee has decided to nominate Haleigh Broucher and Sam Bledsoe for eviction.
Who will win the Power of Veto and will it be used to save either Haleigh or Sam from eviction? And who will fall victim to the double eviction on Thursday night? Stay tuned for those answers!