The Blacklist Season 6, Episodes 11 and 12 "Bastien Moreau (No. 20)" Review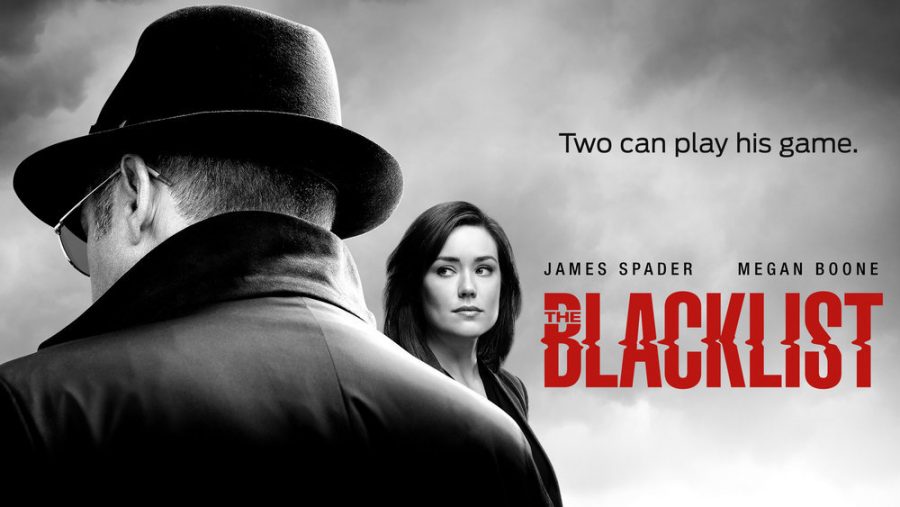 Chris Chalker, Managing Editor
March 25, 2019
Despite avoiding the death penalty in the case of the United States V. Raymond Reddington, Red's time in court and subsequently in prison is simultaneously coming to a close yet far from over. Having proven that he was framed by Katarina Rostova and the shadowy organization called "The Cabal", Reddington cleared his name on the charge against him for treason, but he still faced multiple charges against him for the other crimes he has committed. After botching his attempt to escape from prison, The Blacklist gears up for Red's impending execution. Having seen the "concierge of crime" plead guilty to all counts and charges against him in the last episode, titled "The Cryptobanker (No. 160)", we see now what the repercussions are for Red pleading guilty and the lengths in which the FBI task force is willing to go in order to save Reddington's life in a tear-jerking and heartfelt episode, titled "Bastien Moreau (No. 20)". Audiences may remember that Bastien Moreau is the name of a man called "The Corsican", a man tied to an immersive conspiracy that Reddington uncovered. What exactly happened to Reddington as he prepared for his execution and how did Liz and the task force try to save Red's life? Let's dive right into it.
Part 1- "Bastien Moreau (No. 20)"
The Corsican is now trying to assassinate a German official, named Ava Ziegler, in an attempt to carry out the remainder of the conspiracy after Reddington (James Spader), Elizabeth Keen (Megan Boone), and the task force foiled his plan to bomb the UN building at the beginning of the season. He is able to successfully assassinate her despite being brought to safety by FBI agents Donald Ressler (Diego Klattenhoff) and Samar Navabi (Mozhan Marno) due to her being poisoned by a blacklister the FBI tracked down for Red recently: "General Shiro", a man who used genetically modified beetles to murder people. Prior to this, FBI Director Harold Cooper (Harry Lennix) met with Reddington, who states that he is being sent to a doctor who will "determine whether or not I am healthy enough to be killed". Cooper hopes to save Red's life and says he will meet with the president to try and plead his case. Cooper's meeting with the President doesn't go as well as he hoped as President Diaz and an affiliate of his, Anna McMahon, are against giving Red a stay of execution or clemency for his crimes. Cooper and Cynthia Panabaker leave but once Cooper is informed of the top German intelligence officer's death by the hands of Moreau using General Shiro's beetle poison, he realizes the connection between the cases Red gave the task force and he returns to speak to the President to push him harder for Reddington's life to be spared. With just 10 minutes left, Red is prepared for execution while Liz and Dembe Zuma (Hisham Tawfiq) watching as he is about to receive his lethal injection.
Part 2- "Bastien Moreau (No. 20) Conclusion"
With just minutes left to spare Red's life, Cooper returns to the White House to speak to the President again and sort out a deal to save him. Cooper ends up threatening the President, telling him that if Reddington dies then mews Ava Ziegler's death will reach her superiors in Germany and furthermore, Cooper is more than willing to inform the Germans that the President had Intel on how to find the assassin who killed Ziegler and instead of helping, he let the only man who could help die. The President is enraged by the threat, while Cooper sticks to his guns and says he is more than willing to tell them if Red dies. Just seconds before his lethal injection can be administered, the phone rings and Red is saved. Red gets out and is given an ankle monitor. If he attempts to escape or alter the ankle monitor, then Director Cooper will be charged with aiding and abetting a criminal.
Red suits up and meets Liz, who asks him how to find The Corsican, to which Red tells her that he has no idea and that he was bluffing. Red now has 48 hours to find Bastien Moreau before he faces execution again. Red and Dembe track down an associate who can help the task force find Moreau.
Samar is still facing problems with her aphasia. Aram Mojtabai (Amir Arison) expresses concern and tells her she should talk to Cooper about her issues, but Samar refuses. Later on in the episode, Ressler and Samar are with a group of other agents who find Moreau with Christopher Miles, the agent who has the dossier Moreau needs to recover. Samar finds Miles and Moreau first, but due to a flashbang being thrown, she struggles to see clearly or be able to react fast enough as Bastien shoots Miles and runs. Ressler gives chance while Samar is struggling to get her bearings, but manages to get the password for the dossier, which is encrypted. The password is "foxglove". Moreau escapes again and this time, he has the dossier. He is instructed by Anna McMahon, who has employed him, to kill Raymond Reddington and gives him Reddington's location via his ankle monitor. Moreau pays Red and Dembe a visit and after a chat, Red gives Moreau the password, allowing Moreau to access the dossier which details a plot by the United States against itself, meaning Moreau, who deals in nationalistic conspiracies and arrangements, was hired under false pretenses. Moreau heads to McMahon's home and confronts her, but their meeting is cut short when the FBI shows up (Red told the FBI about his meeting with Moreau and how McMahon has the be the person who gave him up and is involved in the conspiracy). Moreau flees and hides the dossier on someone he passes by in the street, but he is stopped by Ressler and Keen. He claims he will be a big help to them but is ultimately shot in the head by a sniper who cleans up the crime scene around him and leaves. McMahon is saved, Moreau is dead, and Reddington has caught the assassin.
In the conclusion of the episode, Samar decides to speak to Cooper about her aphasia, which is a big step, but ultimately, the issue is the fact that Samar does not address to Cooper why she is leaving, just the latter half of that: that she is leaving because "it's time". McMahon arrives at Cooper's office at the task force base and she addresses Red's immunity deal being reinstated under three new terms: 1. Reddington cannot commit any crimes or his deal is void. 2. If any member of the task force is aware that Reddington commits a crime and does not turn him in, then they will be prosecuted. 3. McMahon will be overseeing the task force's investigation into the conspiracy. Cooper gladly signs and remarks to McMahon that he's glad she will be the one to oversee the task force, as that position has had a very high mortality rate in the past. McMahon signs it and thus ushers in a new plot arc for the show: uncovering the conspiracy with those involved nearby. Red and the task force sit down and discuss that in order to get to the bottom of things, they must be active in their use of disinformation and keeping things under wraps.