Think Summer in Weedsport is Boring? We Can Help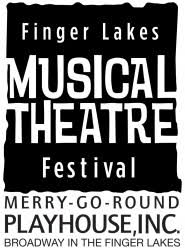 Summer is on the way, and in a town like Weedsport, it can be hard to find things to do. If you're looking for ways to entertain yourself this summer, here's a list of thing to do near Weedsport.
Broadway in the Finger Lakes 2019 Season
Broadway in the Finger Lakes is going to be putting on several shows for their upcoming season, including Grease, Grand Hotel, and South Pacific. Click this link to get access to the whole list of shows and a calendar for each show! https://fingerlakesmtf.com/2019-season/
Tickets cost $60 for adults, $58 for seniors, and $31 for anyone age 22 and younger
Grease
June 5th through June 26th
Preston H. Thomas Theatre in The Merry-Go-Round Playhouse
Rated PG
Grand Hotel
July 10th through July 31st
Preston H. Thomas Theatre in The Merry-Go-Round Playhouse
Rated PG.
South Pacific
August 7th through August 28th
Preston H. Thomas Theatre in The Merry-Go-Round Playhouse
Rated PG.
Working
September 4th through September 21st
Preston H. Thomas Theatre in The Merry-Go-Round Playhouse
Rated PG.
Loch Ness
September 28th through October 31st
Preston H. Thomas Theatre in The Merry-Go-Round Playhouse
Rated PG
The PiTCH allows you to witness and help develop a musical. Every year, musicals are selected out of all of the applications. The creative team stays at the Festival for a week to get ready to present it to the audience.
Individual tickets are $20, all 5 shows are $50
2019 Season Lineup
Week One: Far From Canterbury, July 17th-19th
Week Two: Keaton and the Whale, July 24th-26th
Week Three: Thatś All Folks, July 31st-August 2nd
Week Four: Peter and I, August 7th-9th
Week Five: Medusa, August 14th-16th
Auburn Public Theater always has events going on, from open mic nights, to lectures, to
poetry readings. They want to enhance the social, cultural, and economic growth of the
area by having a place where people can go when they want affordable performances,
Education, community events, and much more. To see what other things Auburn Public
Theater has to offer, click this link. https://auburnpublictheater.org/events/
Open Mic Night: Every Tuesday night at 7:30, $2 for all ages
-All ages/groups welcome
-Everyone gets stage time
-You can bring your own instrument/media player or you can use ones provided by APT
APT can provide
-acoustic guitar, electric guitar, bass, drums, keyboard
Majorpalooza is hosting a 5K race on Sunday, May 26th in downtown Auburn at 8:30 am,  staring and ending at City Hall. There will be a packet pick up on Saturday, May 25th at Silbert Optical from 9-11 am. It will now cost adults $30 to register, and it is free from students age 18 and under. Register on the day of the race at City Hall any time after 7:00 am or click this link to register now.
https://www.majorpalooza.com/catch-me-if-you-can-5k.html
Yard Games World Championship 9
This event will take place on June 22nd at Emerson Park from 10:00 am to 7:00 pm. There will be a fee to participate and a parking fee.
Event Will Feature:
-A $3,000 prize pool
-Live streamed featured match-ups
-Live streaming of the playoffs
-live standings and bracket updated
-Build your own garbage plates for catered lunch
-A new Yard game for everyone
-Team jerseys
-Raffles
-Costume Contest
Spring Pickleball Tournament
$20 fee per person
This will be held at the Skaneateles YMCA on Saturday, May 18th. The recreational division will start at 9 AM and the competitive division will start at 10 AM. There will be three available courts and if you don't have a partner the YMCA will try to provide one for you.