Looking For Summer Fun? Head to Disney!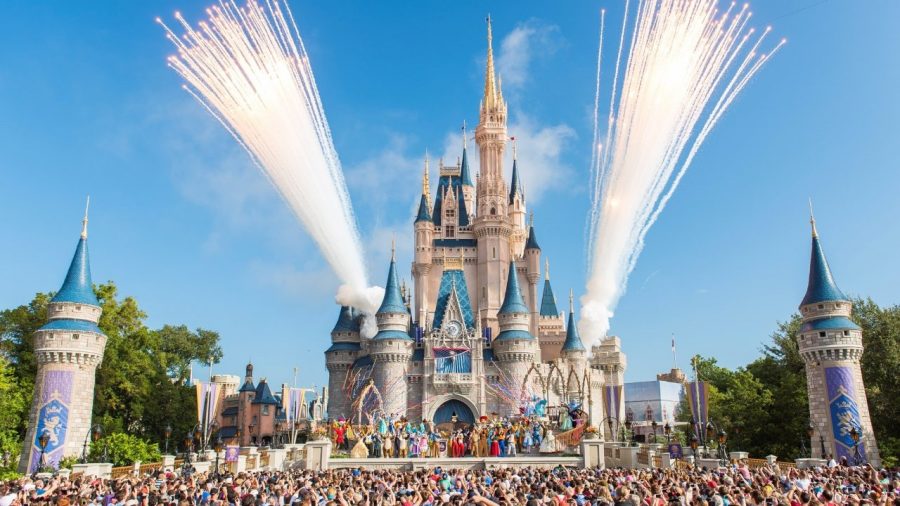 Karma Sobiech, Staff Writer
May 8, 2018
Each year during spring break, many students and their families take trips to different destinations. Disney World in Orlando, Florida is a very popular attraction to visit. The creator, Walt Disney, started out his career by creating commercials which influenced his passion for animation. Theme parks based on classic cartoons have been known to have Walt Disney influences.
Walt Disney World first opened the Magic Kingdom on October 1, 1971 in Lake Burma Vista, Florida. People love going to Disney because it is so family friendly, and the park has several activities for the whole family including four theme parks, two water parks, four golf courses, a shopping and dining area, two themed mini golf courses, and twenty-seven themed hotels, all within the 27,258 acres of land. Along with the many rides and attractions currently there, the Disney parks are always adding something new and exciting. Families return every year with the promise of finding a new thing to see in the park.
Disney is a busy and a crowded place any time of the year because of this, the parks have a system called Fast Passes. This allows guests to skip ahead and move quicker in lines. Disney parks also provide guests with hotels to stay in on the property, transportation buses that will pick you up from your hotel, and monorails.
There is truly something for everyone at Disney, even babies and grandparents. There are hundreds of rides and attractions for people of all ages. Aside from the rides, Disney is great for shopping and dining experiences, though most of the stores only sell Walt Disney related merchandise.
Traveling to Disney will be a great experience for many families. My family and I went to Disney this past spring break for the third time in a row this year. This year, we visited Animal Kingdom, Magic Kingdom, and Hollywood Studios. Animal Kingdom is a great experience obviously for animal lovers. This park has an amazing "wild safari" tour. You can visit this attraction during any time of the day. My family decided to do the safari later in the night. It was cool to see the animals being more active at night, but the downside of this experience was that I wasn't able to see the animals clearly because of how dark it was outside. The attraction does have some dim, blue colored lighting, but not enough to see the animals very clearly. Going on this safari during the day like I did last year was also a nice experience. The animals were clearly seen during the day, but they seemed sluggish and not as active as they were at night time.
My experiences at Magic Kingdom are usually the same each year. You will definitely want your Fast Passes for this park. Being the most popular park at Disney World, there are always crowds and long lines. The Fast Passes will be a huge help in this park. Fun things you will experience is the different Disney characters and the different princesses you might see wandering the park. You could even get an autograph from them!
The last park I went to was Hollywood Studios. This park is great for
movie lovers and people who really appreciate movie characters. This park does not have a lot of rides, at all. The best ride there in my opinion is the Tower of Terror. If you really like thriller type rides, this park could be for you just for the Tower of Terror alone. There are also a lot of shops in this park for gifts and souvenirs from your favorite movies, most importantly, Star Wars.
Looking back on my time at Disney World I'd have to say that I couldn't recommend it more. There are an abundance of activities for the whole family, and no matter how many times I go to the park I never get bored. So with summer just around the corner I hope that Weedsport students consider taking a trip out to Florida to experience the Disney magic!