How Old is Too Old To Trick or Treat?
Lack of High Schoolers at Fun Halloween Event Makes Writer Question When it is Time to Hang Up Her Costume
On October 27th, the Auburn Alliance Church hosted an event called "Trunk or Treat." Due to the bad weather and heavy rain, the event was moved inside and became "Seat or Treat."
This event was a good opportunity for kids to get some extra candy and a good way for the church to reach out to the community. Cars are usually lined up and decorated for kids to collect candy, but this year chairs were decorated around the building to keep everyone warm and dry while they collect their candy. Special needs children were given an opportunity to go through the lines before the crowd from 4:00-5:00 p.m. After 5 the line was open for the public until 7 p.m. The youth group (grade 6-12) each decorated their own seat to make a way to participate with the event and reach out to kids. Cayuga Community College provided free parking and shuttle rides. There were also hot dogs available.
While there was great attendance at the event, one of the groups missing from this event was high schoolers. This leads the question of..
Are high schoolers too old to go trick or treating?
The Johnny Green interviewed some students who don't think age should matter:
"I love trick or treating, i'm just too lazy to do it anymore."-Emma Stark
"I think getting candy for free isn't a crime."-Jaya Patel
There were also other students who disagreed and thought high schoolers are too old to trick or treat. Quotes from students ranged from: "I think we are too old…" to "When you think of trick or treating, you picture younger kids." Others just found it easier to steal it from their younger siblings.
At a young age, there was something always enjoyable about dressing up. On Halloween you can be whatever you want to be, it's the one day that you can be someone you don't wake up being every day, whether it be an animal, firefighter, hotdog or a Disney princess.
As a teenager, it no longer becomes enjoyable to walk house to house making the same expression "trick or treat!"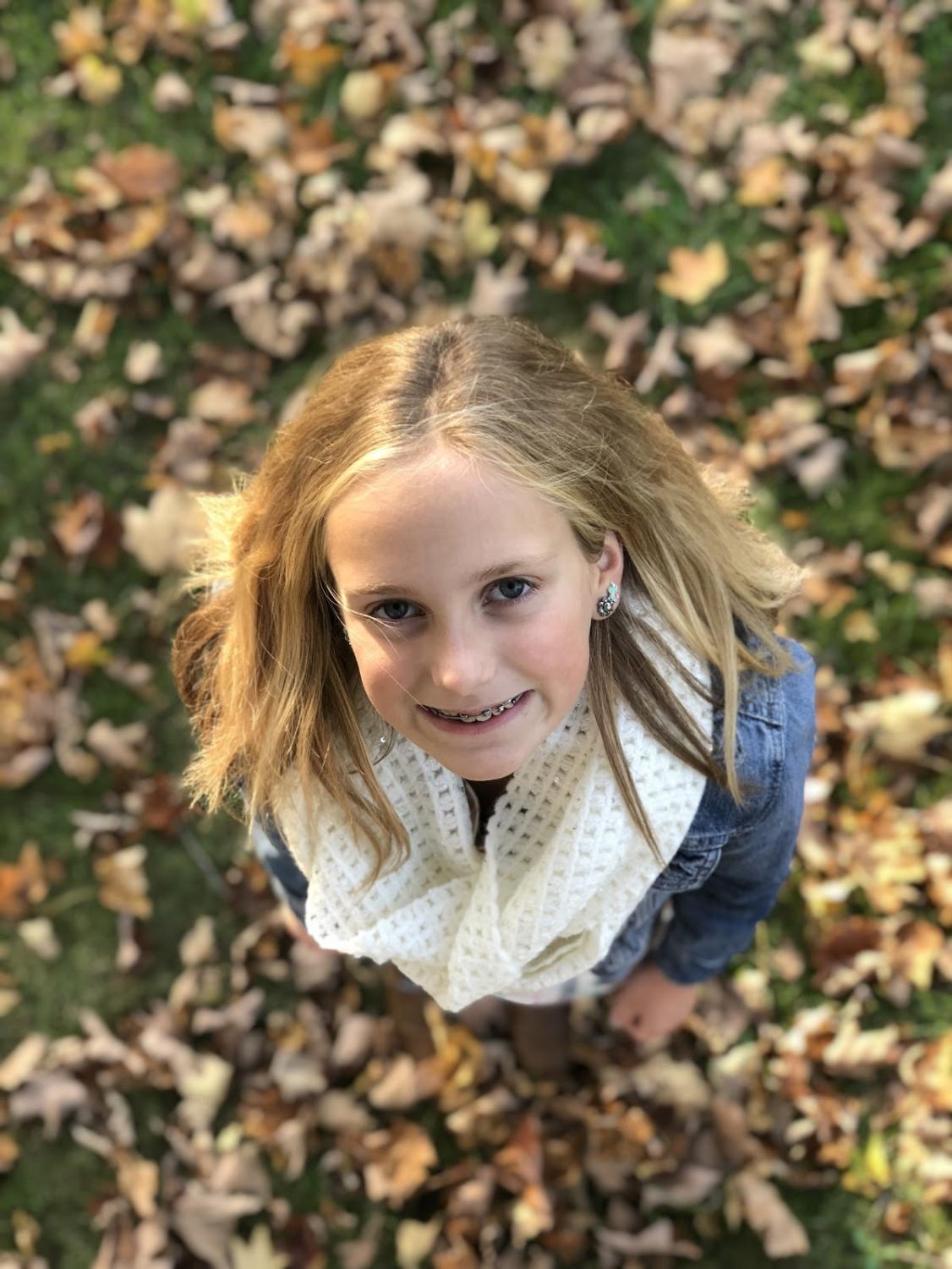 (photo by Jocelyn Kepple of Mady Kepple)
"If I had the choice between trick or treating and staying home and watching a scary movie, I would rather stay home and watch a scary movie with friends."-Allie Jeffers
In most cases for teens, it's more interesting to get the trick verses the treat, or in other words, teenagers like the spooky mood around halloween time. That's why it won't come as a surprise for high school students to be found at haunted houses, at home watching scary movies with Allie or at DB's on the last night before winter closing – Halloween night.