It's Flu Season: Here's How to Survive It
Flu rates tend to be higher in the winter months. The flu is a very common cold that can be passed between classmates and siblings fairly quickly.
Flu symptoms may include:
Fever (warm/chill)
Headache
Runny nose
Body ache
Cough
The flu is still avoidable. The most common way to prevent the flu is to get a flu shot. The flu shot helps your immune system fight the infection. However, there are other ways to prevent the flu:
Avoid contact with classmates that are sick-this also includes to stay home when you are not feeling well to save others from getting sick.
Wash your hands
Use alcohol-based hand sanitizer
Wipe surfaces that could possibly be contaminated (your phone, doorknobs, desks, computers, etc.)
If you get the flu there are some ways that can help the healing process move quicker:
Drink fluids/hydrate
Its ok to rest, if your body can't handle exercise give it a break and stay off your feet until you are feeling better
See a doctor for medication
There are many medications that doctors can give for symptoms to the flu but one thing that has become more common for moms to prevent their kids from getting sick are Young Living Essential Oils. The company was founded in 1993, in Utah. Headquarters are in Lehi, Utah, and the United States. Some of the products include diffusers, accessories, home cleaning products, healthy and fit, personal care, make-up, and nutritional drinks.
I recently used oils and returned back to school within 24 hours. While I was sick I used Exodus II, Thieves, NingXia Red, Breathe Again and had lots of rest.
About the Writer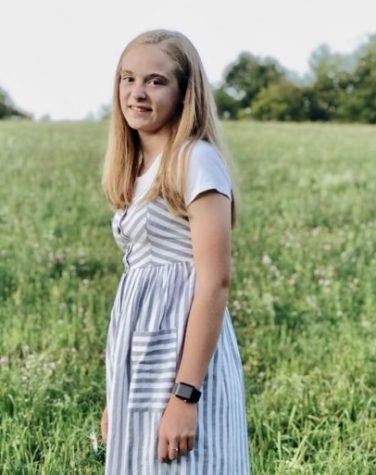 Jocelyn Kepple, Photo Editor
Jocelyn Kepple is a junior staff at Weedsport. In her second year on staff, Jocelyn will be taking photos and videos for the Johnny Green and she will...