Weedsport Winter Festival Replaces Old Tyme Christmas
New Tradition Will Also Help WHS Class Fundraising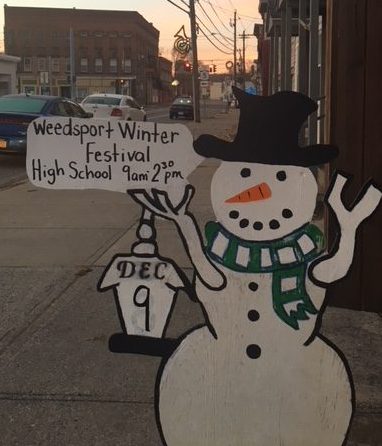 Hang on for a minute...we're trying to find some more stories you might like.
Weedsport is not an exciting place. Most of us who live in this tiny village will not disagree. Our biggest sources of entertainment are Dunkin' Donuts and Friday night football games. Barely sustained by the traffic we get from the Thruway, we don't even show up on our country's map. In a sleepy town where the biggest drama is your neighbor planting flowers right before a frost, we tend to find our fun times in the surrounding towns. However, there is one major event which brings our entire miniscule community together for one day every winter: Old Tyme Christmas. The problem? Old Tyme Christmas doesn't exist anymore.
For years, it has been a huge source of entertainment for our little village that everyone has enjoyed, but now it is no more. This has recently been a major discussion topic among Weedsport citizens, and many of us are upset that it won't be around anymore. But not to worry: the Weedsport APT (Association of Parents and Teachers) has worked hard in piecing together a solution to the problem, so there's no reason to be bored this December. The APT has generously organized the Weedsport Winter Festival, a new event which will take place on December 9th.
The APT hopes it will become a new tradition in our village that people will look forward to every winter, just like they looked forward to Old Tyme Christmas. In addition, this is going to be a great opportunity for the high school classes to raise some money for themselves, as each grade will be doing a fundraiser at the festival. This might be of special concern to any juniors, since prom is coming up and will be here before we know it. To get more information about the event and its fundraising opportunities, The Johnny Green spoke with the APT's chairperson, the junior class advisor, and their vice president.
Brandi Feocco (APT Chairperson)
Q. A lot of people are wondering what happened to Old Tyme Christmas. Will this festival be replacing it? What are the APT's reasons for getting involved?
Feocco: Old Tyme Christmas used to be put on by the Weedsport Chamber of Commerce, but they recently decided to dissolve the group, due to low membership. After talking to Mr. O'Connor, the Weedsport APT decided to move our craft fair from April to December. We have done a craft fair for the past two years in April and we decided to help out because we love involving the community in our events and we have such a great community that supports us in everything we do.
Q. What activities will be available at the festival? What should people expect?
Feocco: We are incorporating a lot of student events into this, including a lot of fundraisers for each high school class. There will be a breakfast with Santa, cookie decorating, fried dough, and pictures with Santa put on by the high school classes. There will also be face painting offered by the SGO and a Christmas tree raffle. There will be over 80 vendors and crafters and we will have a 50/50 raffle table. There will be a special raffle for people who donate nonperishable items to the Brutus Sennett Food Pantry and the Sheriff's Department will do a child safety ID and a k9 demonstration. Also, the school's music department will be featuring music throughout the day.
Q. What will the funds from the event be going toward?
Feocco: Funds that we raise throughout the year go to many different activities. We help in supporting the school's field trips, play day, the homecoming dance, the spring fling and many more.
Q. Why should students take part in the fundraising and why should they and their families attend the festival?
Feocco: This is a great and easy opportunity for the classes to do some fundraising. The APT handles all of the advertising and students don't have to go anywhere to raise the money, since everything is right at their school. We hope this will groom into an event that everyone–students, faculty, and the entire community–looks forward to every year.
Mrs. Holden (Junior Class Advisor)
Q. Which of the four fundraisers will the junior class be providing at the Winter Festival?
Holden: The fundraiser is fried dough and this will be the third year that we have been doing this for our juniors to raise money for prom and the senior dinner dance. It's a lot of fun. The juniors enjoy making the fried dough and the customers seem to enjoy eating it. Sometimes we're our own best customers. It's a great and easy fundraiser. When we did it outside, the hardest part was keeping it warm, so it's much easier now that we'll be doing it inside again.
Q. With prom coming up, how important would you say it is that the junior class participates in this fundraiser?
Holden: Typically, it raises approximately a third of what we raise with our coupon books. So coupon books are a much bigger sale, but this one is a lot more fun for us. It's all in one day and we're all hanging out together, working together, learning how to make fried dough. The parents get involved too, as supervisors. It's a long day, but a fun day.
Q. What do the students need to do in order to make their prom as fun as possible?
Holden: Just give their best effort as a family and as an individual. They can make sure their parents have taken it to work, make sure they've gone over to the elementary school, that they've asked the custodians, they've asked people in the district office, they've asked the teachers. Every year, toward the end of the fundraiser, I can go to some people and they'll say, "No, nobody's asked me yet. Yes, I'd love to buy one." So they can ask a lot of people here in the building and have their parents take it to work. What students can do to help with the fundraiser for the fried dough is they can just encourage people to come out and buy fried dough.
Q. Is this fundraiser an event that all students can participate in? How do students sign up?
Holden: All juniors can help out. Next week we will have a note posted–probably outside Mrs. Weston's room–where they can sign up for that.
Abbey Grady (Junior Class Vice President)
Q. How is the junior class looking for prom in terms of how much money they've saved?
Grady: I'm not sure exactly how much we have, but we have quite a bit, especially because our coupon book sale our freshman year did really well. Also, since having prom at Old Hickory is free, we have a lot of money left to spend on decorations and things like that.
Q. Have a lot of students been participating in the past fundraisers?
Grady: Yes, we have a lot of students who always participate in the fundraisers. We could always use more, though, so everyone who can should definitely try and help.
Q. What can students expect if they help out in the fundraiser at the festival?
Grady: It's definitely worth it. We always got a lot for the fried dough fundraiser when we did it at Old Tyme Christmas and we expect to do good this year at the festival, as well.

About the Writer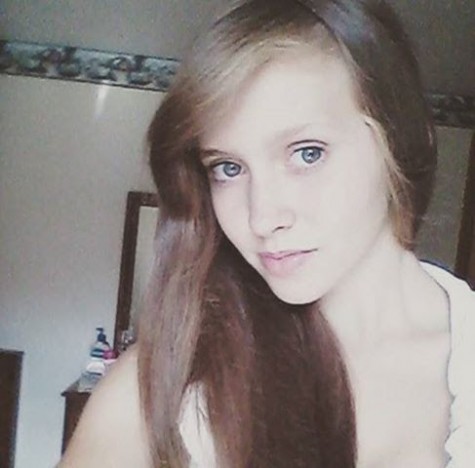 Amanda Brown, Staff Writer
Amanda is a junior at Weedsport and she's excited for another school year. Some of her favorite things are playing music, cooking, and reading. She also likes spending time outdoors, lounging around in big comfy sweaters, and drinking too much tea. As a third-year member of the Johnny Green, Amanda is happy to be back for another year of writing.