Three Weedsport Musicians Perform at Area All-State

Hang on for a minute...we're trying to find some more stories you might like.
This weekend, Weedsport's music department will be proud to send three of our students to Area All-State for choir. Students Jalen Flaherty, Julianna Buchmann, and Zoe Wejko have been working on their pieces for this festival for months and their work will culminate in a concert in Ithaca this Saturday.
The three students will leave school early today and head to Ithaca, where they will meet with the rest of the choir and begin the preparation for their performance. They will continue rehearsal on Saturday and conclude the process with a concert displaying the work they have done, which will be held at Ithaca High School. The idea of Area All-State is very similar to All-County. It brings the best high school level musicians in New York State together for a very brief amount of time, during which they put together pieces of music that they have only worked on individually up until that point. This festival provides students who are going into the field of music with an opportunity to further themselves in that area and it is a display of both talent and hard work. It also serves as an opportunity for students to experience choir and/or wind ensemble in a form unavailable to them as part of their regular school day. To get a clear idea of what Area All-State is and for students who might be interested in attending in the future, the Johnny Green spoke with the three students who will be participating this year.
Jalen Flaherty:
What was the process like for getting into Area All-State?
"The process normally starts with NYSSMA Solo Festival, which is an all-state competition, where you have a panel of judges in front of you who give you a grade out of 100. You have to have over a 90 to get in, but your chances are much higher if you have over a 95. Last year I chose a foreign language piece and I scored well, so this year I got in. If you do CCMEA Solo Festival, which is more local, then you can get into All-County, but if you want to get into Area All-State, All-State, or All-Eastern, then you have to do NYSSMA."
Can you explain how Area All-State is different from All-County and All-State?
"All-County is similar, but it's just the counties. So for us, I believe we do Cayuga and Onondaga, and it's the best musicians in those counties. Area All-State is the best musicians in our zone of the state and All-State is all of the states. All-Eastern is selective to the Eastern Coast."
Julianna Buchmann
What qualifications did you have to meet to make it into Area All-State?
"In order to get into Area All-State, you choose a solo around this time of year. There are different levels, one being the easiest and six being the hardest. You perform your solo for a judge in May, as well as sing some sight reading for them and receive a score out of 100.
People that make Area All-State have to do a level six and achieve a good score to be considered. Last year, I earned a 98 and I ended up being chosen this year for Area All-State. It is quite difficult to get into, but definitely worth the effort."
Zoe Wejko:
How will being a part of Area All-State impact your future?
"Area All-State is a big step for every musician, because it is a very big accomplishment and is very hard to get in to. It is one step closer to going to All-State. Once you get into Area All-State, it opens up every musician to more difficult music that sets you apart from others. It broadens your abilities and makes you a more experienced musician. This impacts my future, because it makes me work harder on my performance and therefore widens my abilities as a musician. Area All-State is incredibly important for all musicians and is a giant accomplishment that I am extremely proud of."

About the Writer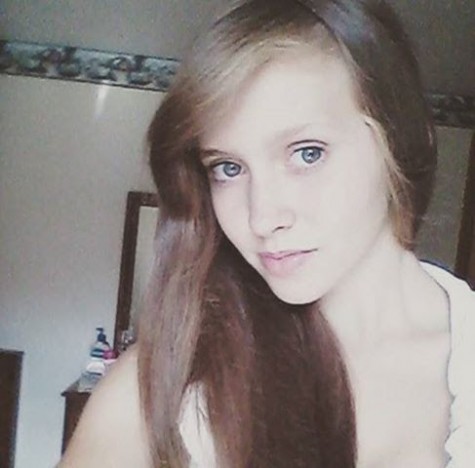 Amanda Brown, Staff Writer
Amanda is a junior at Weedsport and she's excited for another school year. Some of her favorite things are playing music, cooking, and reading. She also...