Have We Lost the True Meaning of Holidays?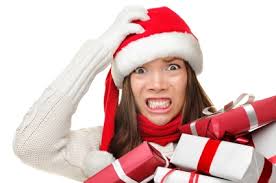 Hang on for a minute...we're trying to find some more stories you might like.
These days it seems like holidays are no longer a time for family to come together and celebrate, but instead they are for people to spend money and try to prove what they mean to each other through extravagant gifts. Can we also talk about how Thanksgiving is completely skipped over every year because of all the Black Friday sales and Christmas commercials? Or how Halloween is advertised in August? Or how about all of the cheesy Valentine's day gifts hitting the stores months in advance?
All I'm trying to say here is that I believe sometimes holidays are too overstated and too advertised, to a point where people are hurting themselves going Black Friday shopping, and risking their lives and others by trying to get the "best deal." It's very stressful for everyone during the holidays now that sometimes people forget the true meaning of them in the first place.
Every year, it feels as though the holidays come faster and faster, and people don't have time to react or prepare. To see whether or not I was the only kid in Weedsport who thought so, I asked a few students here and their responses are down below.
Q: What do the holidays mean to you and your family?
Zoe Wejko: They mean time together bonding and enjoying each other's presence.
Lauren Picciano: The holidays mean getting together with family and spending time together. We don't spend a lot on each other usually.
Jacob Roden: They mean spending time with each other because it's hard to do any other time of the year.
Q: How do you feel about all of the advertisements and commercials on TV relating to the holidays?
Zoe Wejko: They make me upset because it's not like how it used to be.
Lauren Picciano: I don't watch tv very often, but when I do during the holidays, I've realized that commercials have gotten a longer run time and especially for Christmas. Some are nice, but they get annoying after you see 5 in a row and you just want to watch your show.
Jacob Roden: I think they're all overplayed and annoying if they weren't all holiday related it would be fine.
Q: Do you ever feel stressed when trying to find the "perfect gift" for someone?
Zoe Wejko: Super stressed, because if they don't like the gift you get them, it feels like you're not truly appreciated.
Lauren Picciano: Yes, I tend to get a lot of anxiety about that because I feel like they won't like what I get them even though I know them really well. Plus, when you don't have a lot of money to spend, every gift counts.
Jacob Roden: No because the only people I buy presents for tell me what they want.
Q: Do you feel as though holidays meant more as a child when compared to them now?
Zoe Wejko: Yeah completely!!! You lose that sense of wonder when you get older and it just feels different.
Lauren Picciano: When I was younger, I loved the holidays. I never had to buy presents for people and I woke up to a bunch of stuff under the tree. I was mesmerized by the fact that somehow, Santa fit down the chimney and got me everything I wanted. Now that I'm a little older I realize that the holidays are just like any other day, but you are piled with stress and anxiety. Also cookies, but that's not the point. In today's society, it's all about getting and receiving gifts.
Jacob Roden: Yes, because my family cared more.
Q: Do you think society impacts the holidays and the overall meaning or celebration of them?
Zoe Wejko: Society has made it a more capitalistic holiday with the idea of presents.
Lauren Picciano: Yes, society plays a big role. It's all about who's getting this and what am I getting for everyone?
Jacob Roden: I think they do because of companies wanting more money do they try to make things holiday related.

About the Writer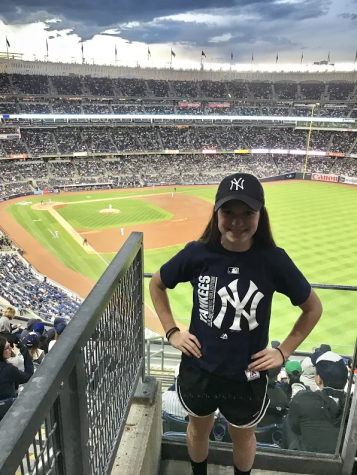 Bridget Hickey, Staff Writer
Hey y'all! I'm Bridget Hickey and I'm a sophomore here at good ol' Weedsport. I'm just your average nerdy girl who loves history and writing,...