Tips to Avoid a Boring Summer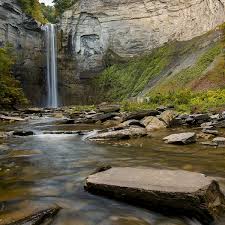 Classes are officially over now, and with nothing left to do but take a few tests, people are really feeling the summer vibes. However, not everyone knows how to make the most of their months off, so The Johnny Green decided to put together a list of fun things to do this summer in Central New York:
Visit The Chinese Lantern Festival.
All the way through June 24, a Chinese Lantern Festival is taking place at the  State Fairgrounds. This event displays more than 30 different lanterns (these are not the lanterns you are thinking of, they are more like beautiful glowing sculptures of various animals and parts of Chinese culture) along with different acts as well. There will be acrobatics, dancers, jugglers and more. You'll be able to do crafts, eat food and get a glimpse into Chinese culture. The festival runs everyday except Monday, starting at 5:30. It goes all the way until 11pm on Friday and Saturday, and 10:30pm on the other days. It is most impressive to see in the dark, so try to see it later if possible. Ticket prices range from 12 to 17 dollars and admission is free for any children 5 and under.
Take a day trip.
It may seem boring here in Central New York, but there are actually quite a few good places to visit. You could travel to one of the Finger lakes or visit one of the many beautiful waterfalls. Or you could check out a museum. There are plenty of different options when it comes to museums. There is the National Baseball Hall of Fame and Museum, The Corning Museum of Glass or the Strong Museum. Even in little old New York you can still enjoy a day out.
Take a drive.
You would be surprised what kind of places you could find when you travel with no real destination in mind. In New York there are so many things to do that you might not have even thought about. An antique show along Route 20, or an Erie Canal-side hiking/biking path. You would be surprised what opportunities you could find when you aren't even looking.
Go to a festival.
A festival always proves to be a unique experience. You get to enjoy a wide variety of music and even other performances such as slam poetry. There are also film festivals, which are a great way to showcase talent. Or you could go to a food festival, need I say more? You can go out and make new memories, meet new people and just have a real great time.
Go to the State Fair.
The gates to the huge 12 day fair open up August 23. Of course there are other events held throughout the year at the grounds, but this is one of the most anticipated. There are multiple rides, fun houses and a variety of food. There will also be multiple music performances at the Chevy Court. Artists such as Chevelle, 3 doors down, Kansas and The Beach Boys will be featured this year. There is something for everyone to do at the fair and you can get more information about it here: https://nysfair.ny.gov/.
Go see a movie at a drive in theater.
There are actually quite a few drive in theaters throughout New York. Watching a movie in a drive in theater is a great experience. It usually isn't too expensive and you can see all the latest summer movies. All you have to do is figure out what theater to go to and then you're all set to go.
You don't have to spend your whole summer sitting around and doing nothing, there are so many wonderful opportunities out there and you don't even have to leave New York. So stop complaining about how boring things are and get out and enjoy your summer!