Johnny Green Comics: Forrest's First Funny
Hang on for a minute...we're trying to find some more stories you might like.
Throughout this year, Weedsport 8th grader Forrest Nguyen will be sharing his look at the world in a series of comic strips. Today, he introduces himself and gives us a sneak peak at the computer animated style he will be using in his comics.
Make sure to scroll through the entire gallery to see the whole comic!

About the Writer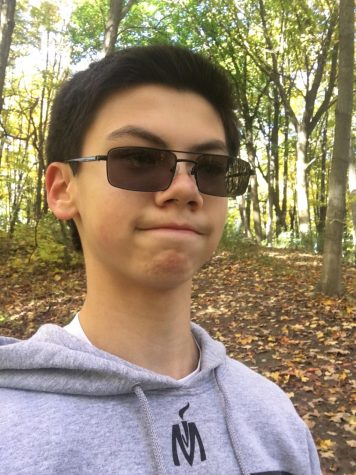 Forrest Nguyen, Staff Member
Forrest Nguyen is a freshman at Weedsport and the cartoonist of the Johnny Green. This is his second year of the Johnny Green. He does the comics and will...