Higgins' Quick Thoughts
Hang on for a minute...we're trying to find some more stories you might like.
It was about two Saturdays ago, I remember I had accidentally stayed too long at a rehearsal. We had to run one of the musical numbers, unfortunately I'm not very familiar with the dances. Before the rest of the ensemble came down, I was backstage with one of the leads, Kyle Walker.  I was visibly shaking and breathing heavily. Kyle looks over and asks me if I was okay.
Just the simple act of being concerned and showing that act of care was enough to reassure me that I can get out there, and finish the routine.
Reassurance can be extremely helpful

About the Writer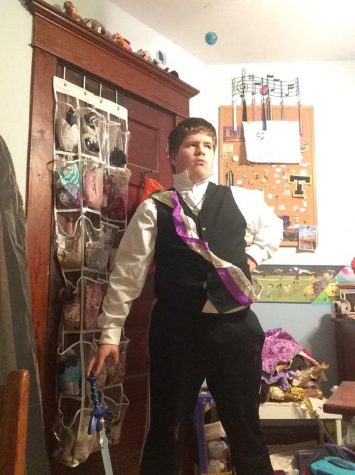 Thomas Higgins, Staff Member
Every phoenix rises from the ashes, and despite getting burned by some of his ideas not working out last year, Thomas Higgins is back. Since day one, Thomas...