A Look Back at the "Wins" and "Losses" of the Winter Sports Season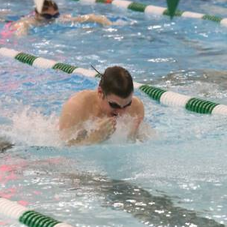 The Weedsport winter sports season for varsity sports has ended for all the teams (Macauley Kolonko is still competing individually). With that in mind, all of the Warriors' teams had great seasons, but also a few down moments. The Johnny Green Sports section decided to take a look at the seasons of each varsity team and rate the year for each team with "wins" and "losses."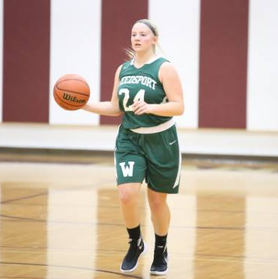 GIRL'S BASKETBALL:
Win, "Incoming Freshmen": After losing a senior class of Abby Marsden, Morgan Besner, and Ciara Hunter; the Class of 2019 came in strong for the Varsity Girl's program. Behind strong playing with Cassondra Carroll, Brooke Hammersley, and Sidney Gilfus, the girls were able to finish the season at 16-3.
Loss, "Where's the Class of 2016?": The girls had a lack of seniors this year, after having a good group for the past three years. They entered this year with only one girl – Grace Beardsley. While there were multiple "honorary" captains, mainly of the junior class, Beardsley was able to lead the team with a high morale. It's safe to say that she also had a great Weedsport career, being one of the top teams in Section III Class C for her entire playing career.
Win, "Close Victories": It's safe to say that the girls know when to come in hot during a game, even when the game is close and it's going to be a nail-biter for the fans. A majority of their league games were fairly close, with wins against Clyde-Savannah, Syracuse Academy of Science twice, and Fabius-Pompey in their first sectional game this season.
Loss, "Couldn't Carry the Momentum": Despite what was considered a "mediocre" season to the girls, after going 21-1 last season, they had a decent run into the playoffs. They were able to take down Fabius-Pompey, who Coach Chris Vargason says they bring their A-Game for Weedsport, in a close game for the second round. However, they weren't able to carry their momentum into the next round, as the No. 5 Warrior's season sadly came to an end against No. 4 Frankfort-Schuyler. All-in-all, the lady Warriors can't complain, making this a great season, and moving onto a great next couple years with the juniors and underclassmen on the roster.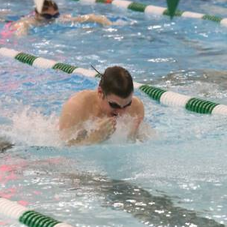 VARSITY SWIMMING & DIVING
Win, "A New Home": After 40+ years of the same Weedsport pool, the varsity team spent a majority of their season at the Skaneateles YMCA, while their pool was under re-construction. In fact, they were there until the day before their last home meet against Cicero-North Syracuse, also their senior meet. While it was apparent early in the season that morale was dropping due to bus rides every day, changing a two hour practice to a four hour practice. However, sectional swimmers were able to practice at home for the rest of the season, until Sectionals.
Loss, "Rebuilding the Program": The swim team lost a great group of seniors, with not many people to replace the fast times they produced. After losing Nate Harding and Xavier Kunkel, Weedsport had to find new people to come in and swim fast. The swim team had top swimmers such as Macauley Kolonko, and Andrew O'Bryan, but two people won't make up for an entire team. With a couple strong modified swimmers moving up in the next couple years, Weedsport can hopefully see an increase in speed during the season.
Win, "Small Numbers, Top Finishes": The swim team brought less than 10 people, from their 14-person team, to sectionals. While numbers weren't large at the Section III Class C meet, top finishes came in. Macauley Kolonko came in first for both the 200 Free and 500 Free, while Ben Grieco finished closely behind in the 500, coming in second; he also came in seventh for the 100 Butterfly. Andrew O'Bryan finished sixth in the 200 Free, and came in fourth during the 500 Free. The 200 Free Relay came in eighth, while the 400 Free Relay (Kolonko, David Sterling, O'Bryan, Grieco) came in fourth overall. John Christopher placed first in diving. At the Section III State Qualifier, Grieco came in 24th in the 500. Kolonko won the 200 Free, and qualified for states. He came in second for the 500, and just missed the cut.
Loss, "Losing Two": While losing two seniors doesn't seem like much, to the swim team, it means everything. Losing John Christopher means they are losing their top diver, and Class C champion. While Weedsport still has Emily Harding, David Sterling, and Tim Wittmer, Christopher has dominated the season all year long for diving. The team also loses Jada Sterling, a consistent 200 IM swimmer, as well as 100 Backstroke. Both were very hard working, and were captains – their shoes will be hard to fill.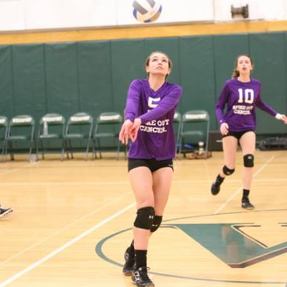 VARSITY VOLLEYBALL:
Win, "The Second Time": The senior group for the volleyball team wanted something special – the League title. If you walk into Weedsport's gym, you see that the years won for Sectionals and League banner are pretty empty. However, you see one League year – 2008. The girls took the league win in fashion as well, with a final league record of 9-1. Not only was it during their Coaches vs Cancer game, but it was against rival Port Byron.
Loss, "Forget the First Half": Despite an extremely successful second half of the season, the season wasn't looking too bright before Christmas during the first half of the season. The girls lost six games before December 29, mind that a majority of those schools were larger schools, but still, six losses can bring down morale quickly. However, they came back and lost only four more in the second half to finish the season off at 11-10 on the season.
Win, "Goodbye Pulaski": This one may seem quite minor to most of the Weedsport community, but to the team, parents, and alumni to the team, a win against the Pulaski Blue Devils is hard to come by. For the past three or four seasons, a strong Pulaski team has defeated a weaker Weedsport team, but this year the tables turned. Weedsport first defeated Pulaski three sets to zero on December 2, to mark their territory. Weedsport swept the 2-game series, and won 3-1 on January 21. Pulaski ended up third in the league at a 5-4 record.
Loss, "A Great Start, Not Great Finish": All good things must come to an end, right? Well, this ending came in a subtle finish for the ladies. After getting first in the league, and having a winning record for the first time in a couple years, the girls faced Cooperstown – a dominant volleyball program. The girls went into 'C-Town' hyped up, but got spiked on in a heartbeat. Weedsport sadly lost, and ended their season, 0-3 against Cooperstown. This season was a truly unforgettable season, and can only go up from here.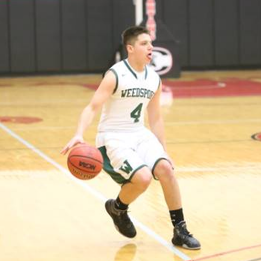 BOY'S BASKETBALL:
Win, "State Ranked": The Varsity Boys Basketball team came into the season red-hot, and worked their way up the state rankings for Class C. After starting the first ranking at No. 13, they worked their way up to No. 3, behind Northstar Christian and East Rochester, two tough teams from Section V. They finished off the season at 19-1.
Loss, "No Cayuga Title": In the preview article, J.J O'Connor said they wanted it all – the league, county, and section title, and why not, throw in a state title run. However, the team completed two of the four, one hitting close to home – the Cayuga County Title. They weren't able to defeat a strong-shooting Port Byron Panthers for the Holiday Tournament.
Win, "Welcome to the Club, JJ": J.J O'Connor was able to complete the feat that has less than 10 Weedsport players on it – make 1,000 points in your Weedsport career. O'Connor has been racking up points since eighth grade, and finally completed the benchmark in his senior year. Honestly, O'Connor probably could've been competing for highest all-time scorer in Weedsport History, however an ACL-Tear in his junior year stopped him. In other record news, O'Connor also tied a record for most points in a game (47) – a 36 year old record.
Loss, "So Close": With the No. 1 seed of the Section III Class C tournament, the boys were predicted to go all the way. After two dominating wins, over No. 16 Fabius-Pompey (74-53), and No. 8 Westmoreland (86-54), they couldn't carry the momentum to No. 5 Tully, in a loss 70-55. The boys can't complain however, after one of the best seasons in the past couple years for the Weedsport varsity program.