Weedsport Softball Looks to Fill Voids, Looks for Success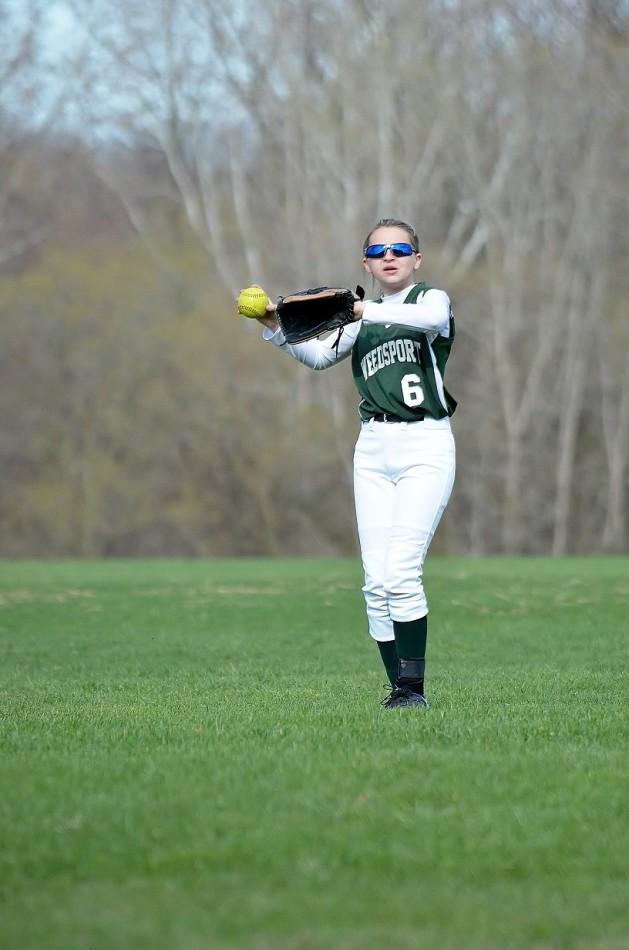 The Weedsport Varsity Softball team wants revenge this year on a local foe – the Cato-Meridian Blue Devils. After a heartbreak of a loss in the Section III Class C Semifinals last year, the then seeded No. 2 Warriors lost 1-0 to No. 7 Blue Devils after an eighth inning home run to seal the game shut.
After one of the most successful seasons in the history of Weedsport softball, going 16-1 on the season (the one loss from Cato-Meridian), they lost a top performer, who had 257 strikeouts on the season – Abby Marsden.
"Obviously losing Abby on the mound is huge," said head coach Sandra Donahue, who is entering her nineteenth year of coaching at Weedsport. "Abby had a great high school career on the field as well as at the plate. She leaves some very very big shoes to fill. In addition to losing Abby, my other seniors all of whom were starters will be sorely missed as well [including]: Nina Kowal, Maddie Ouderkirk, Jackie O'Connor, and Nicole Landes."
Despite losing a strong class of seniors, the season is still looking bright, with a strong group coming in. According to Donahue, many of the leaders include:  Jeslyn Files , Kayla Stock & Maddie Patchin. She also said she's going to look for big things from Lochlyn Brown.
Pitchers, who are filling in the big shoes of Marsden, appear to be: Jeslyn Files, Cassidy Fyffe, and Lauren Spingler, according to Donahue. Spingler looks to be getting the most mound time because "she throws the ball pretty darn good…"
"It's nerve wracking because she (Marsden) was so good," said freshman, Lauren Spingler, who will be one of Weedsport's pitchers this year. "I'm just a freshman so it's kind of scary, I guess."
As a rare occurrence, eighth grader Taylor Hunter (sister of Ciara Hunter who graduated last year), will be joining the team due to her excellent performance during tryouts. She has a lot of potential to help the Warriors in the upcoming years.
"You will need to just be at the games to see why Taylor is on the team," said Donahue. "She is extremely strong behind the plate and just as strong when in the batter's box.  Taylor is a softball player for sure!"
The girls get to start off their season against the team they saw to end their season: Cato-Meridian. The game is scheduled, weather permitting, to be on April 4 at Cato-Meridian's field, and the girls can only hope for the best.
"The game will be very interesting. All returning players still have the last game against Cato from last season in our mind," said junior, Kayla Stock, who was considered a team leader by Donahue. "I know that both teams want to beat each other, the game will be very intense and the atmosphere will be very intense."
The Warriors look to have a bright first game, and an overall bright season, and if everyone fills a void that is missing, that season could burn even brighter.
"I still go through that [sectional] game inning by inning and it still hurts just as much as it did when Paige Mapley hit that home run in the eighth inning," said Donahue. "I think we have some great potential this season.  I believe most teams in our division think we are going to be weak due to Abby not being on the mound, but we have some solid fielders and I think we will surprise some teams as to how competitive we will be."