Why You Should Care About Hockey
Not many Weedsport students pay attention to the great Canadian sport of hockey. If you asked any person in the halls, you'd get the typical, "It's a game where big guys skate on ice with a puck and score goals…oh, and there's fighting." But to the hockey fan, those few in numbers here at Weedsport, it's so much more than a game – it's a pastime, and a hobby.
Man, do I wish I grew up in Skaneateles, heck, Auburn too. I would love to be around a great hockey community, competing for sectional, and state titles. As a sportswriter, I would love to write articles about the world of hockey in the high school aspect – but alas, I am in the Weedsport School District. We don't have ice, we have water, which equals a swim team.
I can't complain, I'm a part of the swim team, and to have a Class D school with a decent size swim program, it's a great blessing. Not too many schools our size can say they have the luxury to say they have a team, let alone a pool – a brand new pool at that. But that's all beside the point.
Students don't realize they have such a great hockey area around them. Between the Lakers of Skaneateles, who just got second place in the state title game, the Auburn Maroons, and even some strong Syracuse teams such as West Genesee. The catch? They are all Class A or Class AA schools. What does that mean? HUGE budgets, and plenty of support.
I mean, yeah, I don't expect you to travel to Skan or Auburn every time they have a game, or with the team – considering the travels they have to make to play regular season games, let alone playoffs and finals. The Lakers have to go to Rochester area, Long Island area, and as close as Syracuse area. Auburn has the same type of schedule.
You should still pay attention to local teams like that, though. I mean, you have a team 15-20 minutes away from your high school, who just got second in the STATE. Let me spell that for you again: S-T-A-T-E. How many schools can say that? It'd be awesome to have Weedsport do that, but like I said, we're just missing the ice.
Yeah, yeah, yeah, there's this whole debate on whether there should be such thing as club hockey for high schoolers, how so many great players don't play for their high school, but for their travel club team. But nonetheless, great players still come out of these schools.
Now, let's move up a little bit: Collegiate Hockey. I wouldn't say you have the best programs around, but, when you're a hockey fan, or a NCAA fan, you can't complain. Take a look at some local programs. Rochester Institute of Technology, or RIT for short. This year, RIT made it to the Division I NCAA Tournament. Sure, they lost in the first round, but it's the NCAA TOURNAMENT! 16 teams in the entire nation make the cut – and RIT was one of them. You can't blame them for losing in the first round, after losing to the ultimate second place team, Quinnipiac.
Look at some closer teams, SUNY Oswego and Geneseo. Oswego isn't too great, but still went 14-11-2 on the season. They made it to the SUNYAC conference tournament, but lost to a great Plattsburgh team. But Geneseo? They made it to the NCAA Division III Tournament, but lost in the semifinals to the ultimate DIII champion, University of Wisconsin-Stevens Point. They finished 20-5-6 on the season.
The Syracuse University Women have an ice hockey team. "What? They have a team? Huh?" I know. It's crazy. But, I mean, they're pretty decent.
Let's keep going up the scale: junior hockey. While there aren't any junior hockey teams in New York, we've got some close ones. The Erie Otters (Erie, Pennsylvania), Flint Firebirds (Flint, Michigan), and Saginaw Spirit (Saginaw, MI) are all apart of the Ontario Hockey League (OHL).
There are some players from New York locally in the juniors, including: Jack Babbage (Tully), Luke Kirwan (Dewitt), and Joel Farabee (Cicero) who are with the Flint Firebirds.
Keep climbing that ladder, we're up to the American Hockey League, or the AHL.
We have two local teams, well, probably only one that you would travel to, but we've got two! You've got the Syracuse Crunch, and the Utica Comets. I'm going to guess, the only time you heard of Syracuse was in 2012-13 when they won the Eastern Conference, and came in second place for the Calder Cup.
However, that was during the NHL Lockout, where we got all of Tampa Bay's players to improve our team…a lot. Also, an hour and a half, east, you can see a Utica Comets game. Neither team have local players, but they are local teams, and you should really go see a game. You might see a future NHL star there!
Here it is…big one…the one…the only…NATIONAL HOCKEY LEAGUE! You probably know some of the teams, and some of the top players. But do you follow them? If you're from Weedsport, I'm going to guess 98% is no.
Surprisingly, you probably didn't even know we have some local stars in the NHL! Erik Cole (Free Agent) is from Oswego. Dustin Brown (LA Kings) is from Ithaca. Jimmy Howard (Detroit Red Wings) is from Syracuse. Jeremy Morin (San Jose Barracudas) is from Auburn. Chris Mueller (Anaheim Ducks) and Lee Stempniak (Boston Bruins) are from West Seneca.
You also have three (yes, three) teams from New York: The Buffalo Sabres, the New York Islanders, and the New York Rangers.
Here you go: Central New York stars playing big time hockey in the NHL. If you're a regular hockey fan from Arizona, my guess is you haven't heard of Ithaca – but you've heard of Dustin Brown.
Here's the real killer: Why should you care about hockey? Yes – I'm pointing at you. Why should you? Is it because we have such a great dynasty right around us? Well, that's part of it. Ask anyone from the Citizen who covers sports: they love going to the Auburn and Skaneateles hockey games.
You have such a great opportunity to go to extremely cheap entertainment. Between high school, college, and AHL hockey. Who doesn't love a good hockey fight? Who doesn't love an overtime thriller? Who doesn't love a fantastic shootout?
While the Crunch season is over, next season, you've got your chance! Tickets are really cheap! Honestly, you're probably paying more for the food than you are the actual tickets. And if you stick around after the game, you can go downstairs to the Shootout Show in the Oncenter and meet one of the players! Pretty neat, right?
Like I said before, you might see a future NHL Star come out of the AHL. Trust me, I've seen plenty. I'll see them in Syracuse one day, and the next day they're scoring lights out on the television on a national broadcast.
I don't expect you to drive to Buffalo or New York City, but if you have the chance: DO. IT.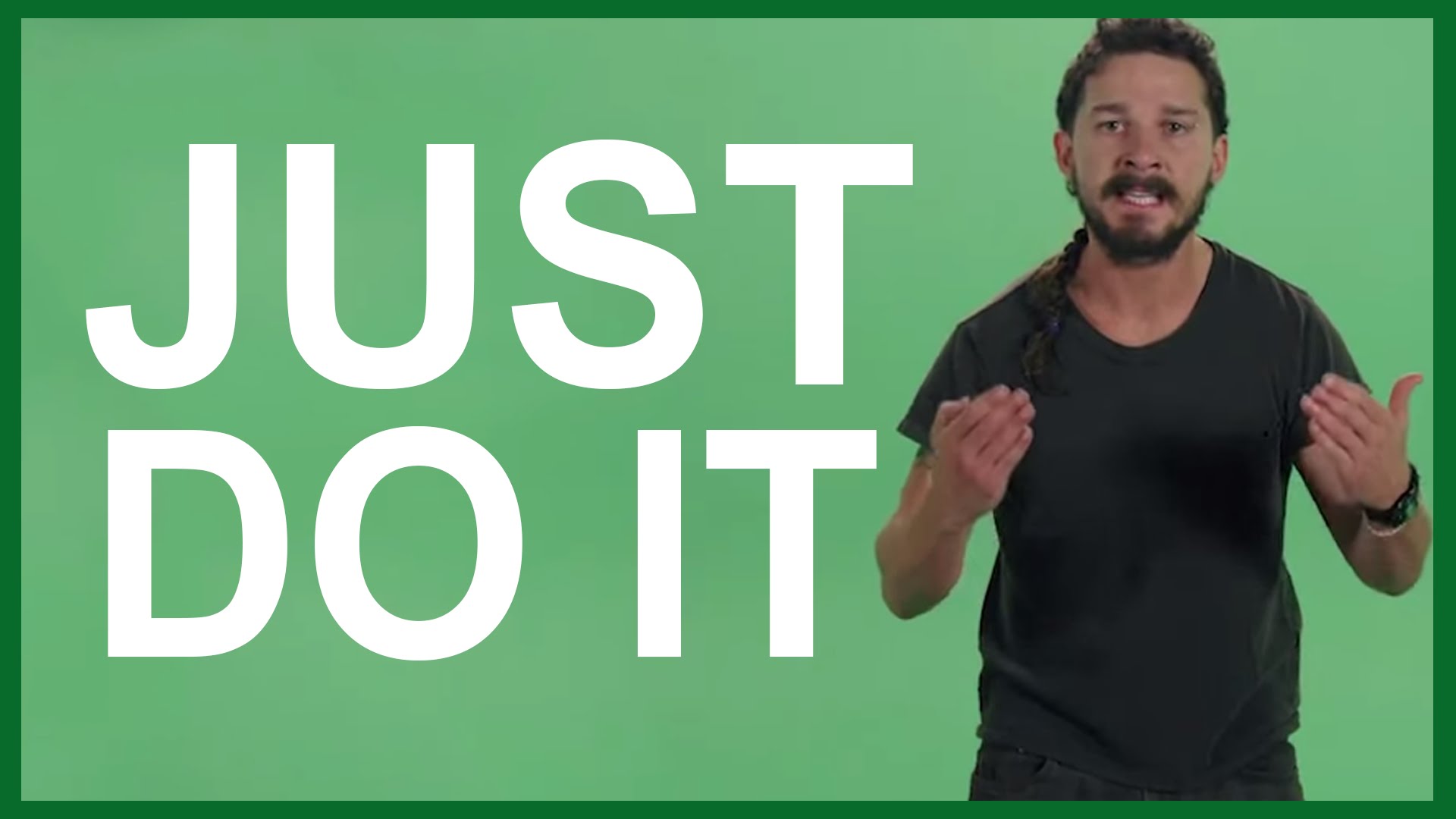 NHL games are so much fun, and if you sit in the right places, you'll meet some funny people. The atmosphere is just great. And you'll never know who you'll see!
So in saying all this, please do care about hockey: Join the 0.000000000000001% of us who do at Weedsport. Help us reach that 0.000000000000002%. We'd be grateful. You don't even have to like our teams. Just help us out, and get the word out there. Buy a jersey, wear it when your team wins, and raz the other guys.
Buy a cheap $10 t-shirt, buy a bumper sticker, put something in your locker, dye your hair — DO SOMETHING! It's the Playoff time, go ahead and bandwagon, just do it – I've probably got a hat for you if you want to borrow it.
Watch a game on NBCSN, CNBC, or something – there's at least one game on every day for the next month or so. Watch the players kiss that silver cup: aka the Stanley Cup. Enjoy yourself! Get into it! Watch a fight!
So please, get into hockey: you have a great local community around you for the fantastic sport. You have hockey buddies in school. You have a couple teachers who are into hockey. You have hockey of all levels around you: high school, collegiate, junior, AHL, NHL. You have local superstars.
As Stompin' Tom Connors likes to sing: OH! The good ol' hockey game, is the best game you can play. And the best game you can name, is the good ol' hockey game
Expect this during the game: Tension grows, the whistle blows, and the puck goes down the ice. The goalies jump, the players bump, and the fans all go insane. Someone roars, "Bobby Scores!" at the good ol' hockey game…where the players dash, with skates aflash, the home team trails behind. But they grab the puck, and go bursting up, and they're across the line. They storm the crease, like bumble bees, they travel like a burning flame. We see them slide, the puck inside, it's a 1-1 hockey game…Now the final flick, of a hockey stick, and the one gigantic scream, "the puck is in! The home team wins!" at the good ol' hockey game.