Syracuse Hoops Off To A Good Start, Will It Keep Up?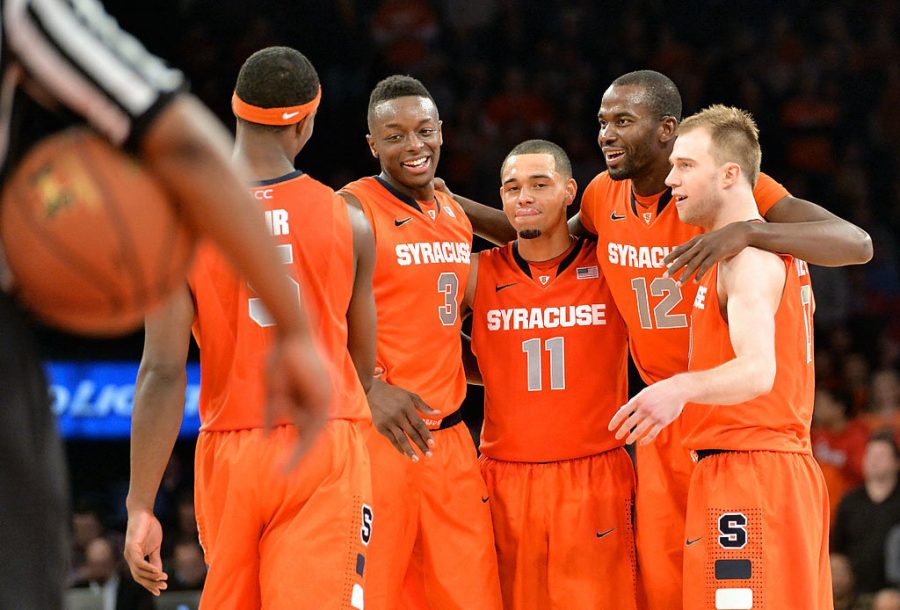 Tim Feocco, Staff Writer
January 12, 2018
Syracuse Basketball has started, and The Orange are doing better than expected so far this season. SU has some new faces and they are doing very well so far. They are just starting to play teams in the ACC, which is their league play. They are off to a good start with a 12-5 record. So far they have played teams like Wake Forest, Kansas, Maryland and Georgetown. They are 1-3 in league play with a win against Virginia Tech and losses to Wake Forest, Notre Dame and Virginia.
The Johnny Green asked some questions to Mr. Corbin, a well-known Syracuse basketball fan, and here is what he had to say:
Q: How do you think Syracuse's season has been so far?
Corbin: So far, SU's season has been a success. They have a long way to go though.
Q: What do you think about the new faces Syracuse recruited this year?
Corbin: SU has some really good young players. I especially love Oshae Brissett's game. I also think that Sidibe, when fully healthy, will prove to be a phenomenal 4-year player for Syracuse.
Q: Do you think Syracuse Basketball has a bright future?
Corbin: Absolutely. I truly believe they'll make another Final Four and possibly win another Championship before Boeheim retires, which will probably be in about 5 years.
Q: Syracuse has some tough matchups this year, and two teams that will be tough are Duke and UNC. How do you think Syracuse will perform in big games against teams like UNC or Duke?
Corbin: They typically match up well with Duke, but will have a hard time beating them in Cameron this year. They get UNC at home this year, and I'm expecting Syracuse to win that game.
Q: How far do you think Syracuse will go this season?
Corbin: This will be another bubble year, but I'm hopeful that they'll make the NCAA Tournament. Ever the optimist with SU basketball, I predict that they'll make the tournament and reach the sweet 16.
Last year, Syracuse did not make the NCAA tournament, but this year hopefully they will make it and at least go as far as Mr.Corbin thinks they will go. They also have some decent recruits for next year. The future is bright for this Syracuse basketball team, but still a lot of the season is left for them to make it to the NCAA Tournament.