Can Anyone Catch the Warriors in the West?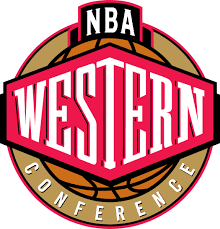 Hang on for a minute...we're trying to find some more stories you might like.
The Western conference is a powerful conference. They have powerhouse teams like the reigning champs, the Golden State Warriors. They also have the Houston Rockets, which have the MVP from last season James Harden. They also have the Los Angeles Lakers, they just picked up Lebron James this past offseason. With these teams in the west, it is going to be very hard to get into the NBA finals if you are in the Western Conference.
There are also a lot of good rookies in the western conference like the number one pick Deandre Ayton and the second pick Marvin Bagley. They also have a top pick for rookie of the year in Luka Doncic. They also got former Duke Blue Devil, Grayson Allen who plays for the Utah Jazz with former rookie of the year Donovan Mitchell. The west has a lot of young players with a lot of potential. They got second-year players who are looking to have breakout seasons like Lonzo Ball, Kyle Kuzma, Donovan Mitchell, Dennis Smith Jr, and De'Aaron Fox.
Also in this powerful Western Conference, there is a dark horse team. That team is the San Antonio Spurs; even though they lost Kawhi Leonard they still have potential to do well this season. They have All Star Demar Derozan, they have a good power forward in Lamarcus Aldridge. They have a solid small forward in Rudy Gay. They have rookie Lonnie Walker, but he is injured and will be out for six to eight weeks. They have a very good point guard, Dejounte Murray, who was looking to have a good season and many people thought he was going to have a breakout season but he tore his ACL in preseason and is now out for the year. The Spurs are still a solid team in the west and can still have a good season.
The West is a very good conference, and you should expect it to be very competitive this season and in the playoffs. Who do you think will be the best in the west? Who do you think will win the NBA championship?