The Atypical Artist
Weedsport Senior Lauren Picciano Finds Inspiration for Her Work in Unexpected Places
To someone not well acquainted with Lauren Picciano, you would notice her finessed, distinctly confident walk. You would hear about how she is a talented artist from all the other art enthusiasts or even the kids who are only taking the class for a fine arts credit. At a deeper look, you will see what Lauren describes as "not the happiest life." While other eight-year-olds were playing on the playground with their third-grade crush or getting into trouble for throwing wood chips on the playground, Lauren was dealing with the recent death of her mother.
Along with the unfortunate passing of her mother, Lauren has had to endure the loss of three grandparents over the past two years. With the series of hardships and other experiences that Lauren has faced, she has developed her own art style, which she describes as, "Pretty basic, but take it up a notch," for her formal art pieces. She claims to doodle more along the creepy side explaining, "Tim Burton–but not quite." Art and emotion have a significant relationship and Lauren describes it in a different way from what one would expect.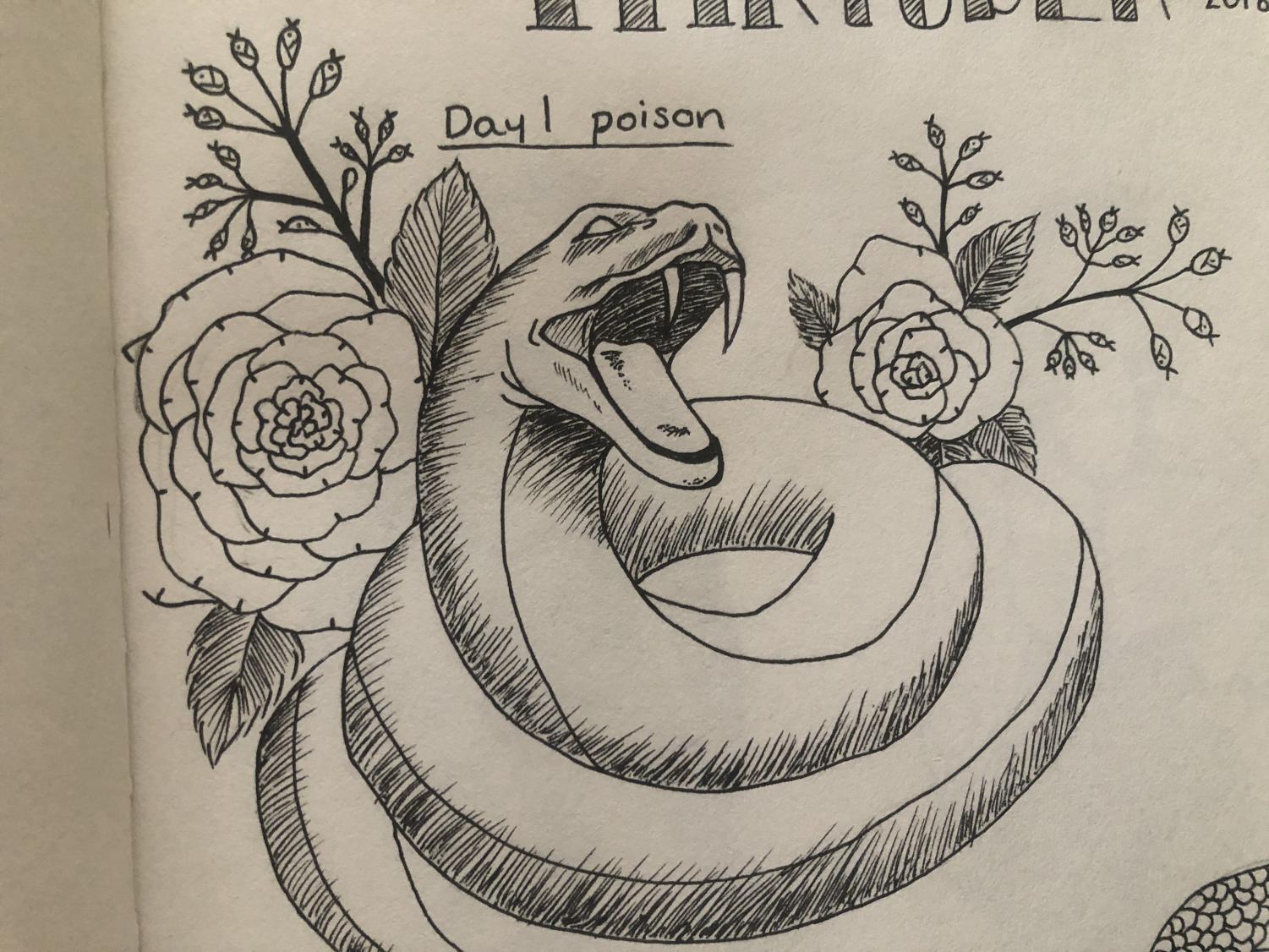 When asked how her work relates to her art, she did not give a histrionic account of how sentiment fully overtakes her being and moves her in many ways while she is making her art, but she interprets the question with a light chuckle responding nonchalantly, "Really, my best work comes out of boredom if I'm being honest–because it's usually during classes, and that's pretty much it." 
In her description of her feelings and their effect on her art, she didn't give a stereotypical dramatic artiste response, rather she gave an interesting point of view into the life of a teenage artist.
While Lauren already spoke on how boredom most significantly affects her work, it is also interesting to see how all artists and Picciano, in particular, respond on the topic of how their everyday mood can sway their pieces. 
After asking her how her art would come out if the piece was made while she was feeling generally positive, she stated, "If I really put effort into it, it could look better." Yet again, she does not create a melodramatic response of how her art would flow beautifully with a plethora of bright colors, but she forms an inspirational yet uncomplicated answer relating to how her mood can affect her effort, which eludes to an important connection that all artists should keep in mind.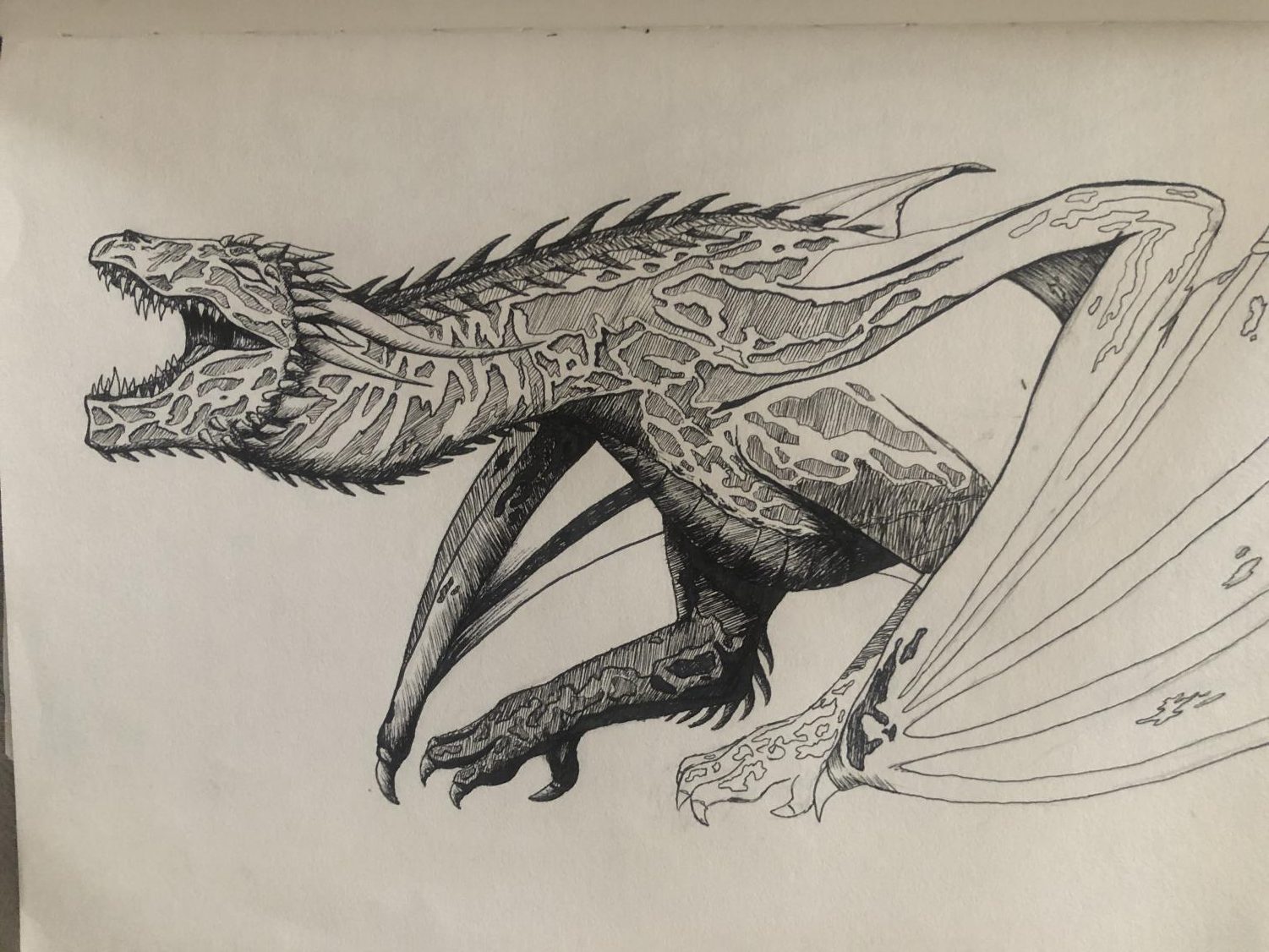 When questioned on how her art comes out when in the antithesis of a positive mood, she remarks, "Really it just doesn't work well for me. I can't focus on my art." After this third example of a response that is contrary to what would be expected, it is clear Lauren is not like many other artists. Often artists will gesticulate that painful emotion is one of the ways for artists to crack into their best work, similarly to what one could often hear from musicians. 
However, Picciano simply states that when she's trying to produce the beautiful products of her imagination with an unpleasant mental state, the art will not come out well. This idea is something that not enough artists are aware of in that when they expect to be able to produce emotional, incredible work whenever they are despondent or discouraged, they may simply not be an artist who creates their best work in a state of grief.
After being able to see past Lauren Picciano as the girl who used to play saxophone and the one you think does BOCES' culinary program, you see how she is a wonderful and responsible artist who has a true passion and gift. While she may not have a dramatic account of her emotionally driven artwork, she does familiarize herself with the reality that when an artist has nothing else or to do or they're in a pretty boring math class, they should pick up a pen and their sketchbook and form some amazing art.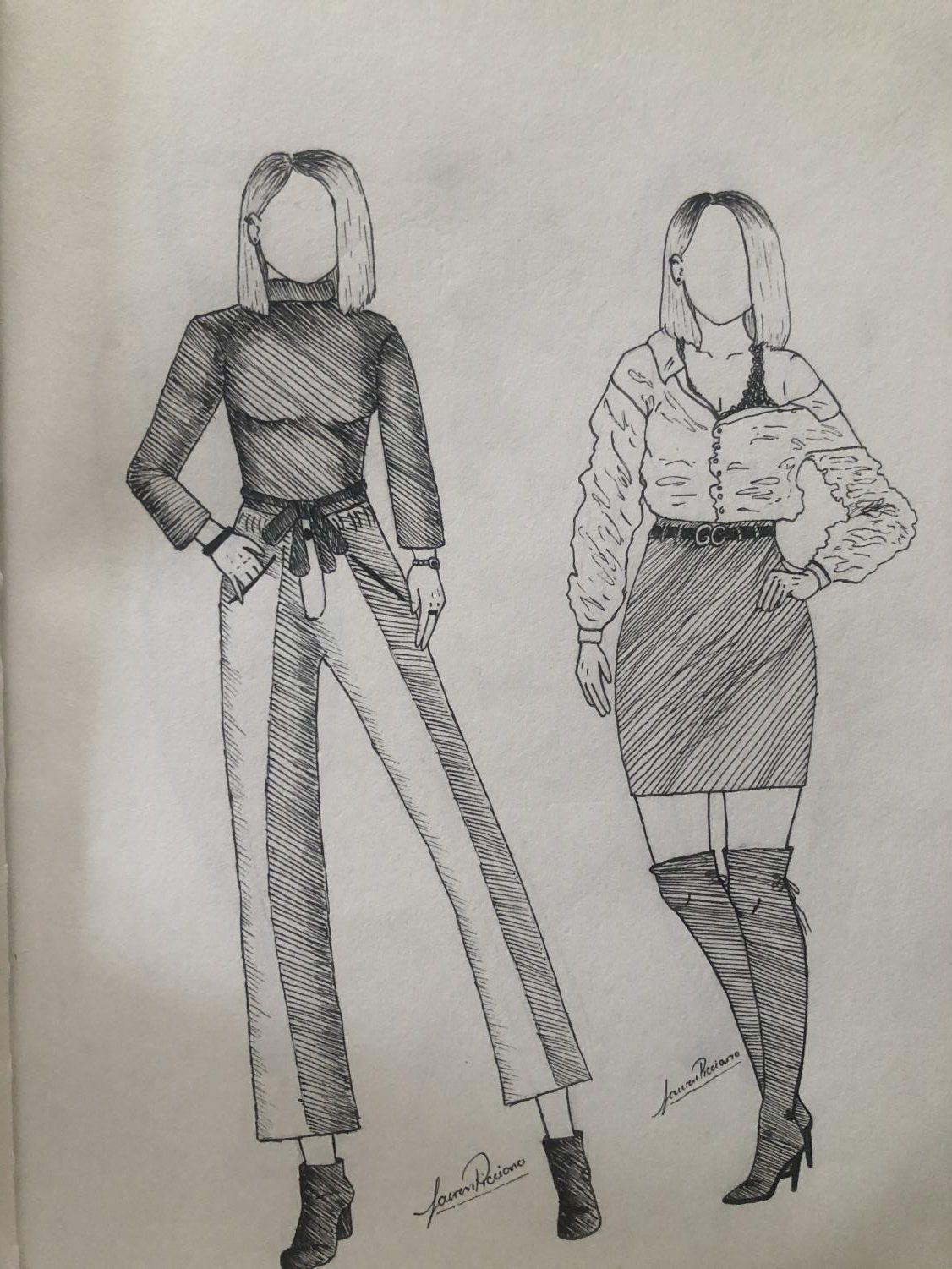 Despite the hardships that Lauren has had to overcome in her life, she finishes her interview with a wonderful and modest ideology, "I mean it's all about getting through it, I guess."