Moshing In The Name Of: Rage Against The Machine's Return from the 90s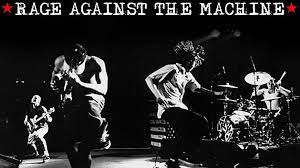 Rage Against the Machine is back. No, not the supergroup Prophets of Rage that consisted of members from RATM, Public Enemy, and Cypress Hill. The real Rage Against The Machine with original singer Zach de la Rocha. 
RATM has tried and tried for two years to get to touring with the original line up of: Zach de la Rocha, Tom Morello, Tim Commerford, and Brad Wilk. They can finally do it now after two years of the pandemic on July 25th in Buffalo at KeyBank Center with Run The Jewels. Tickets are on sale now. 
Rage Against The Machine has been the most influential if not one of the greatest influential bands in music history. Not only did they express political and social issues through their lyrics, they also helped birth the genre of Nu-metal. A combination of heavy metal and rap. The genre, if not the phrase, helps to caption 90s metal bands that emerged because of Rage: Korn, Slipknot, Static-X, Godsmack etc.  Their presence for creating Nu-Metal is so  greatly known for the past 30 years that they can and are one of the nominees for this year's Rock N Roll Hall Of Fame class of 2022. 
Down below are some iconic songs by RATM you can jam out to in the car or even to hype you up this summer.
Killing In The Name 
https://www.youtube.com/watch?v=u0ECAG3bjX4
Bulls on Parade 
https://www.youtube.com/watch?v=u0ECAG3bjX4
Testify 
https://www.youtube.com/watch?v=j_zyb-XXWz0