The Night of Jekyll and Hyde: Five Finger Death Punch 2022 Tour Coming to Upstate NY
On the morning of April 12th, Five Finger Death Punch (FFDP) announced a massive late summer/early fall tour with Megadeth, The Hu, and Fire From The Gods. The exact same morning, Five Finger released a new single for their new album "Afterlife" which shares the name of the album. This will be FFDP's first major tour in the US since 2019 – before the early stages of the pandemic.
The two closest dates in Upstate NY are September 20th at the St Joseph Ampitheater in Syracuse and September 27th at Darien Lake. Tickets are on sale now. Let's Rock!  
Below, we have some songs by FFDP to get ready for this September – or just have something of a different genre to listen to:
https://loudwire.com/five-finger-death-punch-afterlife-lyrics-2022-tour-dates/
FFDP: Wrong Side of Heaven (Editor's Note: This song is about US soldiers coming home from the Middle East campaign that suffered from PTSD and suicide, please watch with caution)
https://www.youtube.com/watch?v=o_l4Ab5FRwM
FFDP: The Bleeding 
https://www.youtube.com/watch?v=oDuevEAG6Cc
FFDP: Jekyll and Hyde 
About the Contributor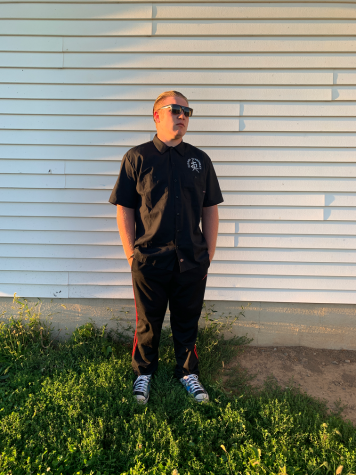 Ashton Collins
Ashton Collins is a senior at Weedsport Jr. Sr. High School. He loves to read, listen and sing to music of the rock, punk, metal genre and as well as spend...