A Love Letter to Syria
Reviewing Zoulfa Katouh's Debut YA Novel, As Long as the Lemon Trees Grow
"As long as the lemon trees grow, hope will never die."
As Long as the Lemon Trees Grow by Zoulfa Katouh is a story of perseverance. In an unflinching novel set during a revolution, Katouh does not pull any punches when it comes to telling a story of love and loss. A touching and powerful tale about love for one's home and the possibility of change. In the author's words, this book is "a love letter to Syria and its people."
It depicts the life of Salama Kassab, an 18-year-old pharmacy student living through the Syrian Revolution. Salama and her step-sister Layla are the only ones left in her family. Her mother was killed in a bombing, and her father and brother who were sent to P.O.W. camps are better off dead. Salama's brother's last wish was that Salama and his wife leave the country and find safety. Salama grapples with her brother's hope and her love for her country. 
Although Salama was an undergraduate in Pharmacology school, she is now a doctor, performing life-saving surgeries on the wounded. She feels it is the only way she is making a difference. As Syria grows more and more dangerous, she must decide whether her love for her country is what will save her or kill her. 
Salama's trepidation manifests itself into Khawf. Khawf, translating to fear, is the personification of everything that makes her afraid. He forces Salama to imagine all the tragedy she has and will continue to endure if she does not leave home. He is the embodiment of everything she dreads. Kenan, a boy from her past, while a real character, embodies her hopes. His love for his home and the revolution strikes a feeling in Salama that leaves her wondering why she would want to leave at all. But, she cannot continue to live in limbo forever. 
What makes this book so special is the way it handles pain. Too often books that deal with dark subject matter tend to fetishize the pain felt by characters. However, Katouh prioritizes a balance. Through the development of the main characters, we see a theme appear repeatedly: to see color in darkness. While dealing with such a hard topic, Katouh simultaneously brings a lightheartedness that is vital to the development of the story.
Without giving too much away, this book is the perfect mix of A Thousand Splendid Suns by Khaled Hosseini and The Book Thief By Markus Zusak. A poignant take on an event that will go down in history, commemorating the lives of those lost and the lives of those who continue to live. Katouh's debut novel is both tragic and optimistic. It is an incredibly important and dynamic read that celebrates Syrian life and culture. As the Lemon Trees Grow is one of the best books you will pick up this year.
About the Contributor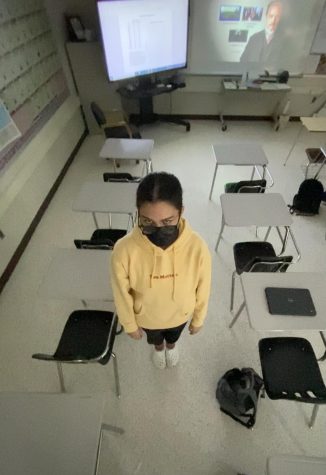 Mia Jeffries
Mia is currently a senior at Weedsport but is taking classes at CCC. She got into journalism due to her enjoyment of writing and creativity. This is her...