WHS Students Compete in "Feats of Clay" Competition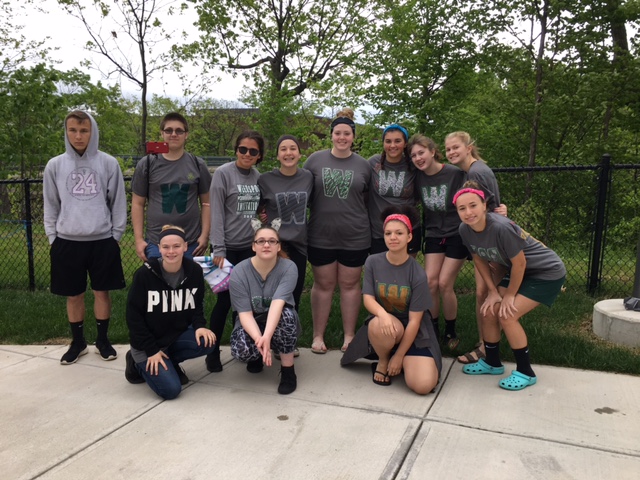 Cassie Stanfield, Staff Writer
May 23, 2017
This past Friday, a group of Weedsport students travelled to OCC to participate in the 30th annual 'Feats of Clay' competition. 'Feats of Clay" was created in 1987 in order to showcase the artistic skills of many ceramic students throughout New York.
As of this year, the competition includes around 20 schools such as Watertown, Binghamton and Weedsport. This competition on campus is basically 'the feats of clay olympics' and students participate in multiple challenges. These events include many different things, such as stacking up hollow cylinders of clay that the students made to see who could get the highest.
Next, another group of students had to make as many mugs as they could in a specific amount of time. A third event that took place was that students had to make a large bowl without hands. Another activity had students throwing clay mugs into a trash bin to get points.
Finally, a group of students had to make a structure out of clay as high as they could. In order to do all of these different events, students had to use their artistic abilities work together.
Although it was a cold day, Weedsport sophomore Kalista Hamilton thought it was a super fun experience. She said, "It was cool to watch some of the other teams." Kalista, along with many other students, looks forward to going to this competition again next year.
Check out some photos from the competition below!