The Bigger Issue with the Spacey Allegations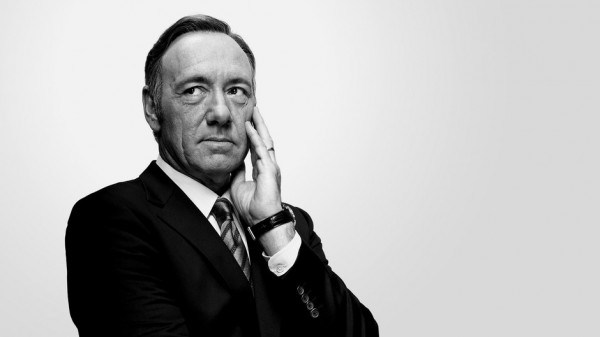 Hang on for a minute...we're trying to find some more stories you might like.
In a world where being a part of the LGBT community is so widely accepted, people may wonder why this acceptance was not extended to Hollywood actor Kevin Spacey. To understand this issue, you need to look at the root of the problem. The reason people are angry about Spacey's coming out has to do with timing. On October 29, 2017, Anthony Rapp accused Kevin Spacey of making sexual advancements on him when he was 14 years old. This accusation led to an apology posted on Kevin Spacey's Twitter, claiming he did not remember the event occurring but that his actions could be attributed to "deeply inappropriate drunken behavior."
He later posted another tweet stating "This story has encouraged me to address other things about my life… I have loved and had romantic encounters with men throughout my life, and I choose to now live my life as a gay man." Seeing as how this was posted after the allegations had been made, many people have the opinion that he is using his sexuality as a way to deflect the negative way he is viewed now.
However, this issue goes deeper than simply deflecting allegations. Around 20 years ago, homosexuality was still greatly frowned upon by the general society. Because of the negative light it was looked in, it was also closely affiliated with pedophilia. For example, in a study conducted by Steve Baldwin, the executive director of the Council for National Policy, a statement was made saying, "Child molestation and pedophilia occur far more commonly among homosexuals than among heterosexuals on a per capita basis." He also made statements claiming that pedophilia was even promoted in gay press.
It took the gay community years to move past these allegations and secure their rights. In this situation in which a gay man who has the power to influence the minds of thousands of people being accused of assaulting a young boy, it is sending the gay rights movement in the wrong direction. This in turn is causing unrest in the LGBT community, which now faces the threat of being unfairly categorized with pedophilia after years of working to move past these views.
Although this might seem untimely to a report on this considering this has transpired almost a month earlier, backlash seems to been continuing for the actor as 14 other individuals have stepped forward to claim sexual assault. The validity of some of the anonymous ones have been called into question, although the people who've revealed their names seem to have credible evidence against Spacey in the light of his sexual assault.
Spacey's career is now tearing apart at the seams as many of his other major projects are all cancelling production or dropping him from them entirely. Many of his talent agents that he works with are also distancing themselves or dropping him as a client.
While many of us have been undoubtedly affected by his work in some capacity, it still does not justify the alleged behavior of this individual. The growing trend for people coming out to report such abuse seems to be a recurring headline across outlets, for better, or for worse.

About the Writer
Lindsay Mickle, Staff Writer
My name is Lindsay Mickle, I'm a sophomore here at Weedsport and this is my second year writing for the Johnny Green and my second year at Weedsport...