New Year, New You?
Hang on for a minute...we're trying to find some more stories you might like.
Being nearly two weeks into the New Year, many of us who made resolutions for 2018 may have already forgotten about them. However, even if you have already abandoned your resolution, it's not too late to get back on track. It is important to remember your resolution at any point during the year–not just immediately after the New Year–so that you can stick with it. So, if you've already lost track of your goals, a little reminder might help you reclaim this year's resolution, without losing too much time. To see what students and faculty at Weedsport are planning to accomplish in 2018, the Johnny Green spoke with Kyle Walker, Gabby Babilot, and Mrs. Austin about the resolutions they have made and how they plan to make them happen before 2019 comes along.
What is your New Year's Resolution?
Walker: "I want to be a more open person and talk to more people and make more friends."
Babilot: "I want to work out and eat healthier."
Austin: "My resolution is to read fifty books during 2018. I have six going right now, not including my books for school, because I've read those before."
What made you decide on this resolution?
Walker: "I realized that I had a very small friend group and that I really wanted to be more open and outgoing. So I just want to make more friends and get to know new people."
Babilot: "My diet went bad last year, so I want to turn that around."
Austin: "I want to do this because it's something I love doing and I feel like you get so overwhelmed with everything that you're supposed to do, that you don't leave enough room for what you really enjoy. And it's healthy for you. We can take a break from food, we can take a break from shopping, we can take a break from so many other things, but reading is something that's actually purposeful. Not that those other things are bad, but it's the one thing I don't have to do in moderation. I can be excessive with it and it's fine. So being involved in so many other things, it's important to have quiet time. Last year I had the same goal, but I stopped counting at thirty-seven, I believe, and that was in November. So I'm going to try again."
What do you plan to do to achieve your goal?
Walker: "Add new people on Snapchat and talk to them." (He stated this sarcastically)
Babilot: "I'm going to log my food. I want to eat less, stress eat less often, and eat healthier foods."
Austin: "I will make sure I always have a book that I'm looking forward to reading. Amazon makes that very easy, as well as Overdrive. Ms. Speer also helps with that because she makes the best recommendations. I listen to audio books, as well, so I'll listen to a book on my way back and forth to work, usually. I listen to books while I'm running, too, so that helps keep me motivated to do something that I really hate to do."
How will you keep yourself motivated?
Babilot: "Weight loss will motivate me."
Austin: "It isn't hard to be motivated, since it's something I enjoy, but it is hard sometimes because it's hard to find time. So that's something I want to keep a balance with. Not out of selfishness, but you need to foster your greatest gift and the things that you love the most."

About the Writer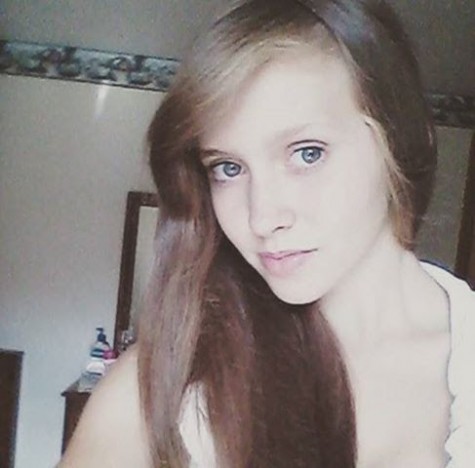 Amanda Brown, Staff Writer
Amanda is a junior at Weedsport and she's excited for another school year. Some of her favorite things are playing music, cooking, and reading. She also...