Weedsport Artist of the Month: Molly Boyce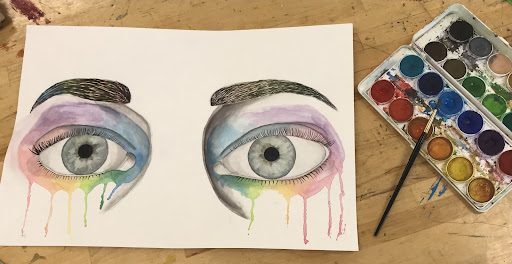 Molly Boyce is a senior in the Weedsport Jr Sr high school. She is an outstanding artist and has taken almost every art class offered at our school. The Johnny Green recently sat down with her to talk about her journey as an artist. 
There are a lot of different mediums in art. Mediums are the type of art you are making, ranging from pencil drawings to digital photography. Boyce said that her favorite medium to use is watercolor paints. She thinks that they are the best medium to blend with, and you can create something unique. 
To keep on the topic of watercolor, Boyce spoke of her favorite piece. As you might guess her favorite piece was made with her favorite medium. It was a watercolor painting that she made in the drawing and painting class, which was also a favorite of hers. The subject is Boyce's eyes which were crying tears in rainbow colors. She sold two large copies of her painting and got $450 for each one.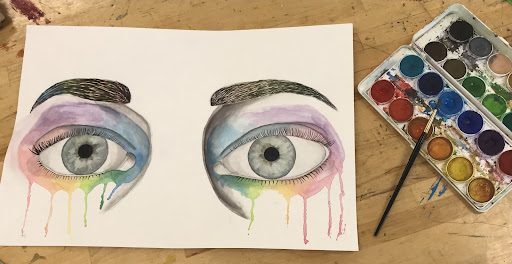 Boyce said that her favorite things to draw are flowers She takes inspiration from the world around her. Sometimes this is in movies or TV shows, or sometimes from more of her own work. She also does photography. She said that she enjoys recreating her photographs with her art. 
Boyce said that art is a great way for her to destress. She uses it as an outlet. She also said that the best way that she improved was by learning the proper uses for each medium. She now has techniques and experience in using different mediums, instead of just guessing on the best way to use them. 
Boyce said art is "pretty involved in my future". She will be minoring in art in college. She hopes to become an art therapist. She said to other artists, "Don't be afraid to find your own style, and to find the way that you can express yourself through art. Art is not one specific thing, it's however you feel you create best".
A gallery of Boyce's work appears below:
About the Contributor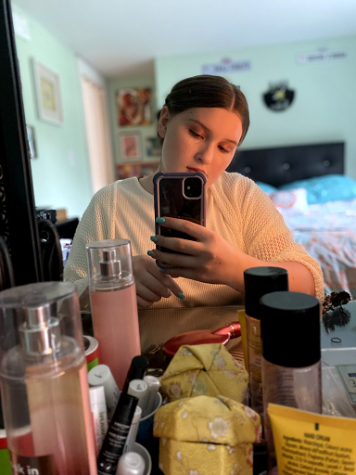 Keegan Montreal
Keegan Montreal is a sophomore at Weedsport. She loves to film and edit videos. She also likes to interview people and write articles. Keegan is planning...