Weedsport Ski Club Hopes to "Peak" Student Interest
After a 15-year hiatus, the Weedsport Ski Club is set to return to our school on January 10th. 
The club is open to students in grades 7-12, and will start on January 10th and end on February 14th. The club will hit the slopes of Song Mountain near Tully every Tuesday from 3:30 to 8:00 p.m. 
"The students will get on the bus at 3:30. It's a 45-minutes drive to Song Mountain by bus. We would ski from approximately 4:30 to 8:00 and they would have dinner there. We get on the bus at 8:00 on Song mountain and arrive back at Weedsport at 8:45 pm." said ski club coach and Weedsport Assistant Superintendent of Instruction, Melinda Ervay. 
Ervay decided to help coach the ski club after discussing the idea with Weedsport Director of Operations and Technology Infrastructure, Mr. Roach. 
"The idea originally started from Mr. Roach, who is our tech director and avid skier. He has coached students in skiing in different capacities in the past … He put in a proposal through the school district. When the proposal was accepted, he knew that I had just started skiing.  So he asked If I wanted to be a partner in that…" said Ervay.
Ervay encourages students to do ski club because ski club is a relaxed environment where you can do something active in the winter with friends 
"…It's an opportunity to do something different that hasn't been offered before and hang out with your friends. It's not very structured, so when you go even though you have your lesson, it's a time for you to explore the mountain and to make your own decisions like when you want to eat and hang out with your friends…Also, we live in New York and there isn't a lot to do in the winter when it snows so this is a great physical activity and it's just a ton of fun," said Ervay. 
10th-grade student Alex Musso said he joined the ski club "to be with friends more."
The price of the ski club will range from $200-$250.
"Weedsport Central School is using some of their funds for the ski club…When all is said and done, if you have a meal plan, rentals, and your application for your lift ticket it would be close to $400-450. Weedsport is taking $200 off of that. Weedsport is hoping to fund this for two more years," said Ervay. 
The school can do this with a grant through the American Rescue Plan. The plan is also planning on using the grant to fund things like Paper Tutoring, which is a tutoring app that will be open for students in 9th through 12th grade. The school is also planning to start an E-sports club from the grant that will start non-competitive and then potentially move towards more competitive gaming.
About the Contributor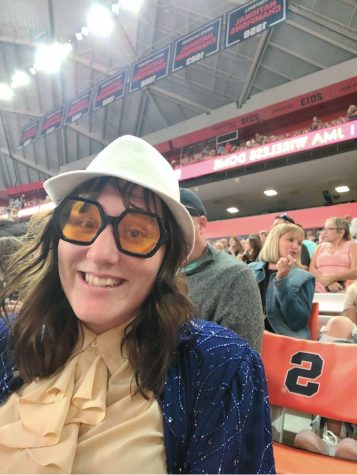 Adrihanna Collins
Adrihanna Collins is a junior who has been writing for The Johnny Green for two years. Her hobbies include reading and playing bass. Adrihanna plans to...