Capital Project Underway to Improve Weedsport Facilities
The Johnny Green caught up with Mr. Fingland recently to discuss the capital project that will address aging infrastructure at both schools, enhance the district's performing arts program with auditorium upgrades, and overhaul the athletic complex.
It was approved in May of 2021 when district voters decided (among other things) that it was important to have a football field and track that will be useful in a variety of weather conditions along with upgrades to both district buildings. The most visible improvement will be a new turf football field and track that can be used for sports, but also in physical education classes when the grounds are too wet.
The key components of the capital project include: getting turf, new lights (not halogen but LED),  a new press box, new track, a new entryway by the elementary Tope Gym, the old reception desk removed, and a new sound system – which will take a little longer with all the equipment. Fingland said the school is hoping to get the sound system in the fall. 
The project is funded through a mix of taxpayer money and district funds. This project is very weather dependent because the bulk of the work is outside, but should be ready to go by the first football game in September. 
Mr. Fingland's part in this project includes working with the construction project manager, architects, keeping Mr. O'Connor informed, and working with contractors. His work with contractors will make sure they are able to get their equipment set up, block off parking for their equipment , and get them I.D. badges in case they need to come inside. They are also making an access road to drive down to the field for ambulances.  
"It might be distracting for the students in the classrooms looking out to the track during April, May, and June because it will be neat to see," Fingland said.
Other than that, there should be little impact to education and a mostly seamless build. The primary impact this spring is that there will be no track for P.E. or the track team.
"It's overall a great enhancement for hosting invitationals for cross country and track, which we have a rich tradition of here," Fingland said. "Things get old, things get worn out just like other things so we're just at the point where it's worn out and time for new facilities."
About the Contributor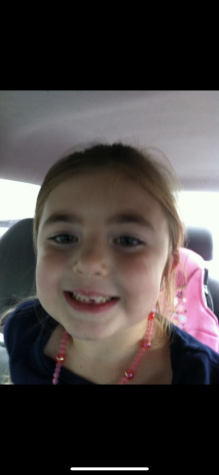 Ava Blaisdell
Ava Blaisdell is currently a senior at Weedsport. It is her second year on staff and she is looking forward to this year in journalism. She has really...