"Night to Shine" Coming to Auburn
If you attend Semi this weekend, you will be helping a great cause as all the money raised is being donated to the Tim Tebow Foundation event called Night to Shine.
Night to Shine is an unforgettable prom night experience, centered on people with special needs ages 14 and older. This February 7, 2020, Night to Shine celebrates its sixth anniversary. Last year, 655 churches from around the world came together to host Night to Shine for approximately 100,000 honored guests through the support of 200,000 volunteers!
Many Weedsport students are involved with this event. The Johnny Green recently asked one of the students, Olivia Rudick, a few questions about the event.
Q: How did you get involved with Night to Shine?
A: "My mom saw a post on Facebook that Mr. Mitchell posted and my mom's coworker Fran Harrick who attends Auburn Alliance Church."
Q: How long have you been involved?
A: "I'm pretty sure I've helped out for the last two years and it's been such a great experience every time."
Q: What are some of the things students can help out with at the event?
A: "My first year I greeted people and took their coats, and last year I was a co buddy with my mom."
At Night to Shine there is a buddy system, where each "buddy" (anyone 18 or older can volunteer) hang out with a king or queen of the prom (visitor).
Q: What kind of things stood out to about the night?
A: "A lot, I loved how everyone was so excited and how the whole room lit up every time the guests walked in with their beautiful dresses or tuxes. Everyone looks so great and you can tell everyone is having a good time. The energy in the room is incredible and it's so hard not to have a smile on your face while everyone is dancing!"
Stayed tuned for the details about the event and be sure to buy a ticket for semi.
Official 2019 Night to Shine Worldwide Highlight Video
About the Contributor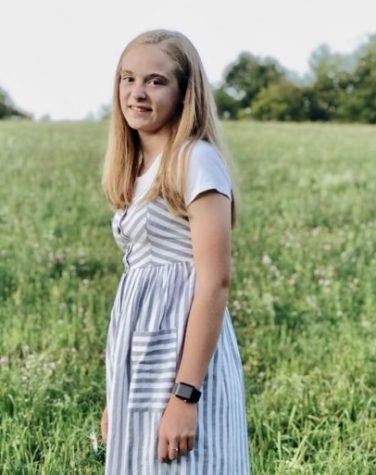 Jocelyn Kepple, Photo Editor
Jocelyn Kepple is a junior staff at Weedsport. In her second year on staff, Jocelyn will be taking photos and videos for the Johnny Green and she will...