Winter in Weedsport
Johnny Green Photographer Keegan Montreal Highlights the Natural Beauty in a Weedsport Winter
When you think of our town, Weedsport, there are probably a list of things you would expect me to talk about. Maybe some interesting locations, like the dirt museum, Old Brutus Historical Society, or gathering places popular among students like DB's. Instead I am showing the more beautiful side of Weedsport. On a cold day, with a blanket of snow on the ground there are some breathtaking sights.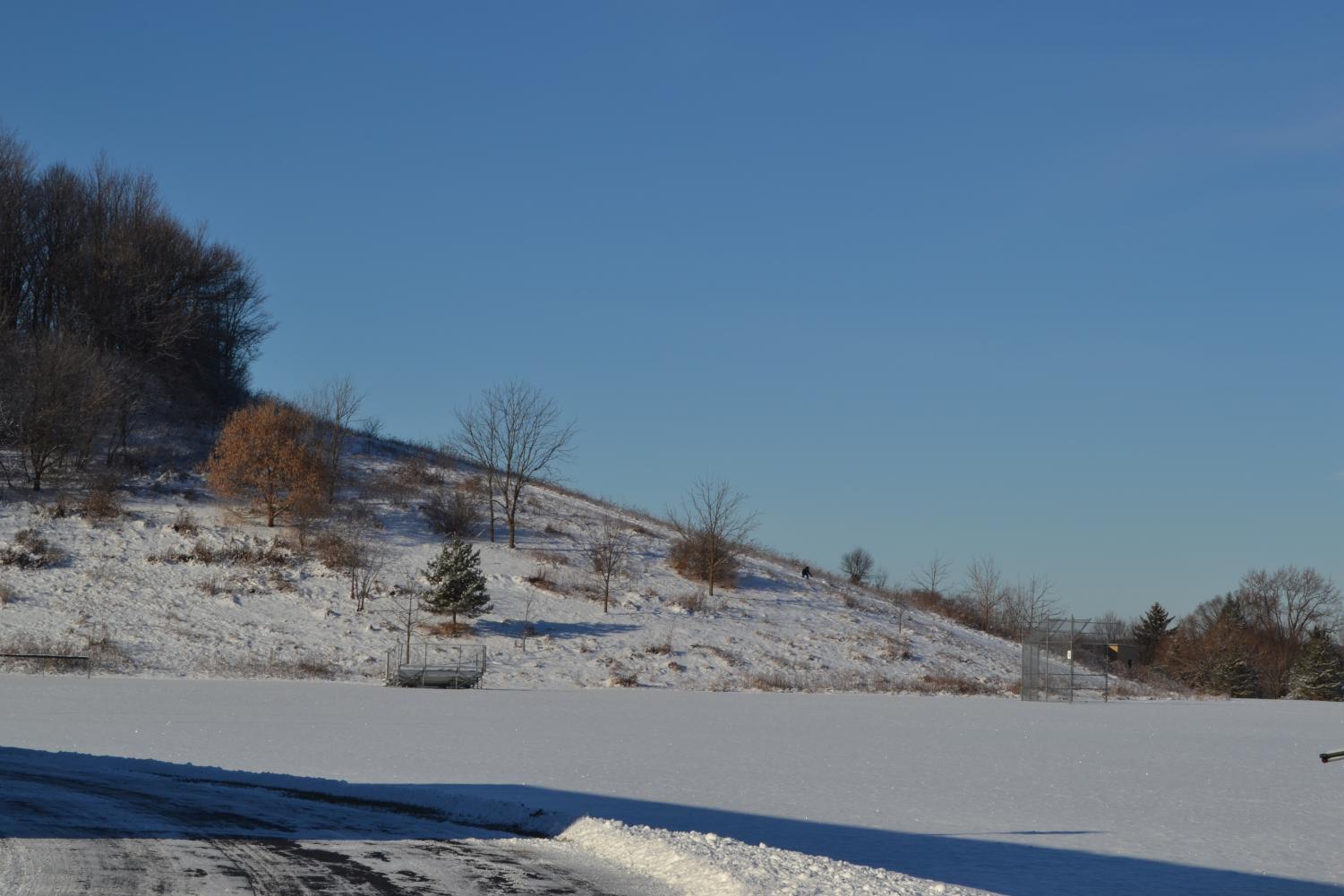 Even on a snow day, kids are heading to the school. That is because by the school is Science Hill. Kids come here every year to go sledding. In this picture one of those kids is snowboarding down the hill.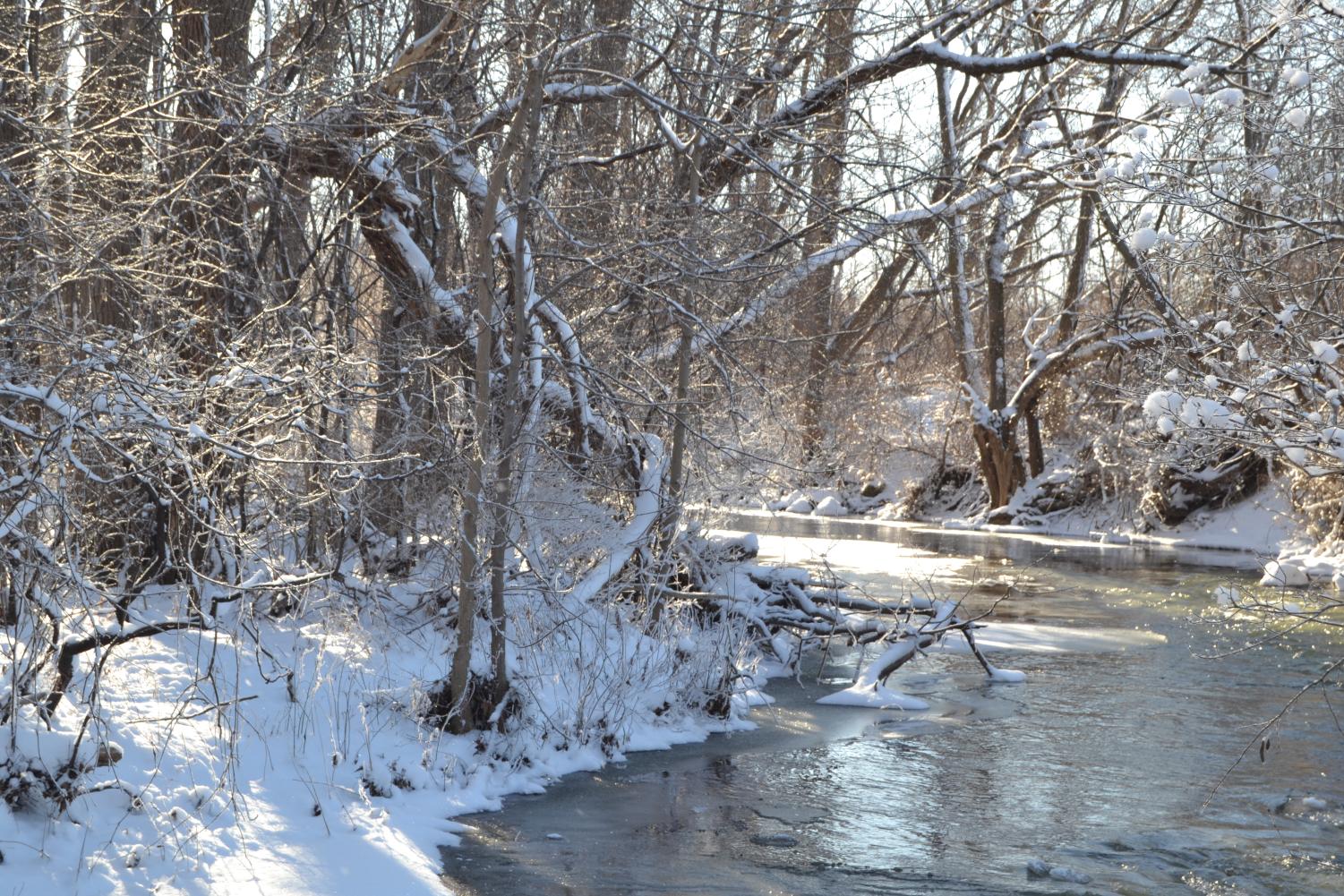 After sledding, you can walk back behind the school to find this creek. There is a trail next to it, and even in the winter the water is sparkling and beautiful.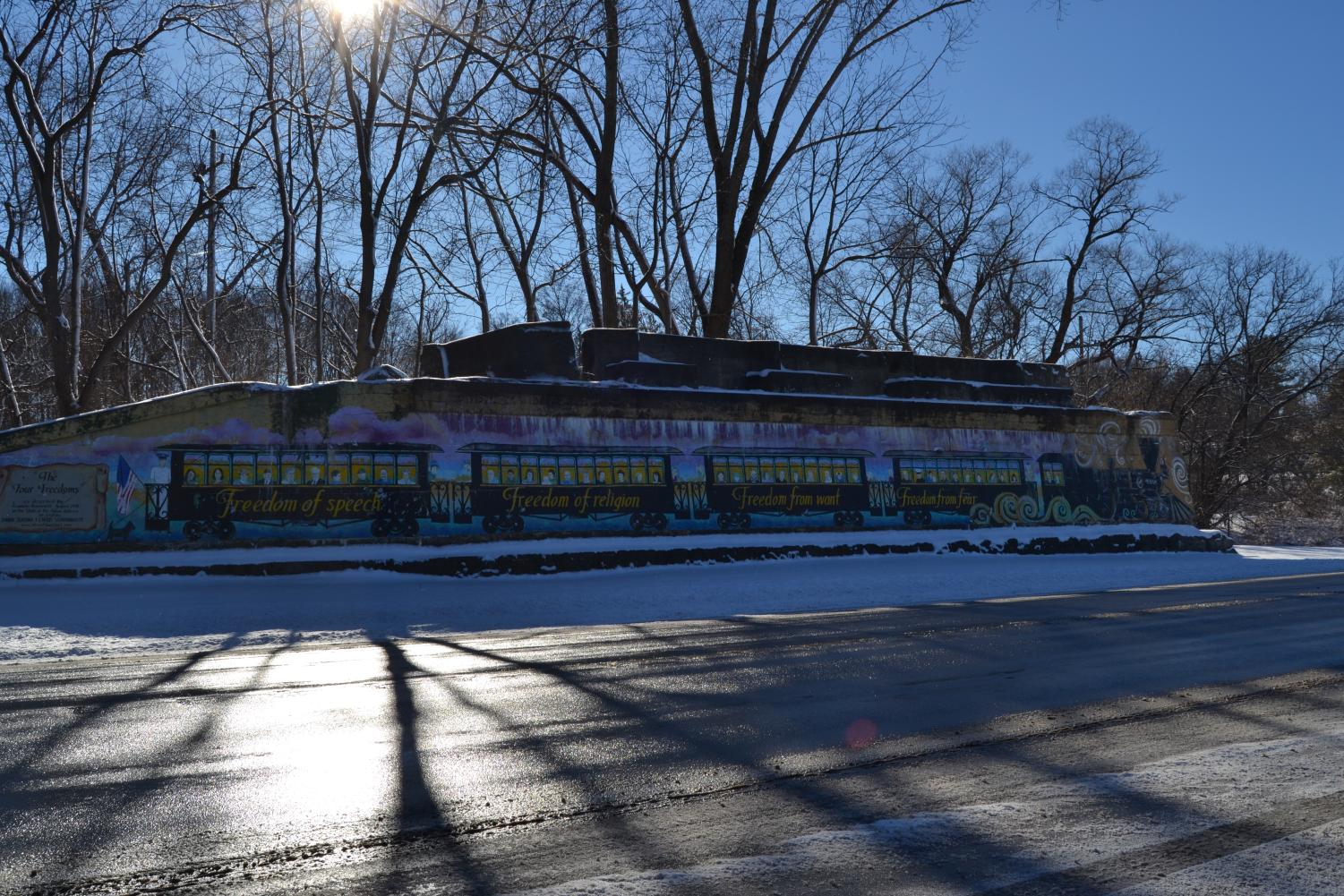 "The 'Four Freedoms' as described by Franklin Roosevelt, August 1941 in the State of the Union Address By SISTERS DAWN JORDAN + CHERYL SCHOONMAKER www.streetsmartart.com"
That is what is written on the paper painted behind the train in this mural. On the train four carts state each freedom. That of speech, religion, want, and fear. It was painted by the artist Dawn Jordan.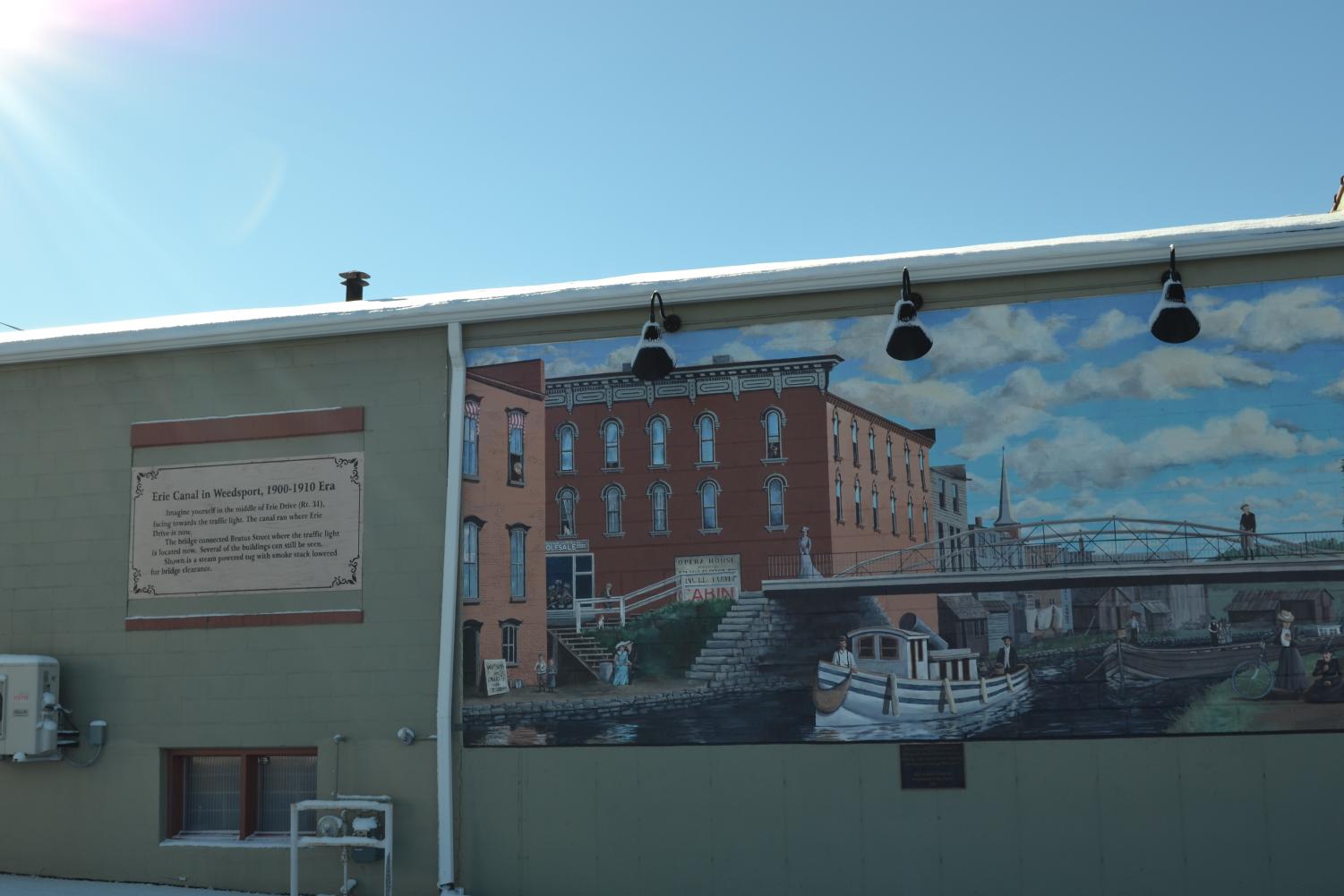 "Erie Canal in Weedsport, 1900-1910 Era Imagine yourself in the middle of Erie Drive (Rt. 31), facing towards the traffic light. The canal ran where Erie drive is now. The bridge connected Brutus Street where the traffic light is located now. Several of the buildings can still be seen. Shown is a stream powered tug with smoke stack lowered for bridge clearance." 
This painting opens a window to what Weedsport used to look like. This mural was also done by Dawn Jordan. 
This photo shows the aqueducts. This was one of 33 original aqueducts in the Erie Canal. This park is a great piece of history. It was even listed in the National Register of Historic Places in February of 2020.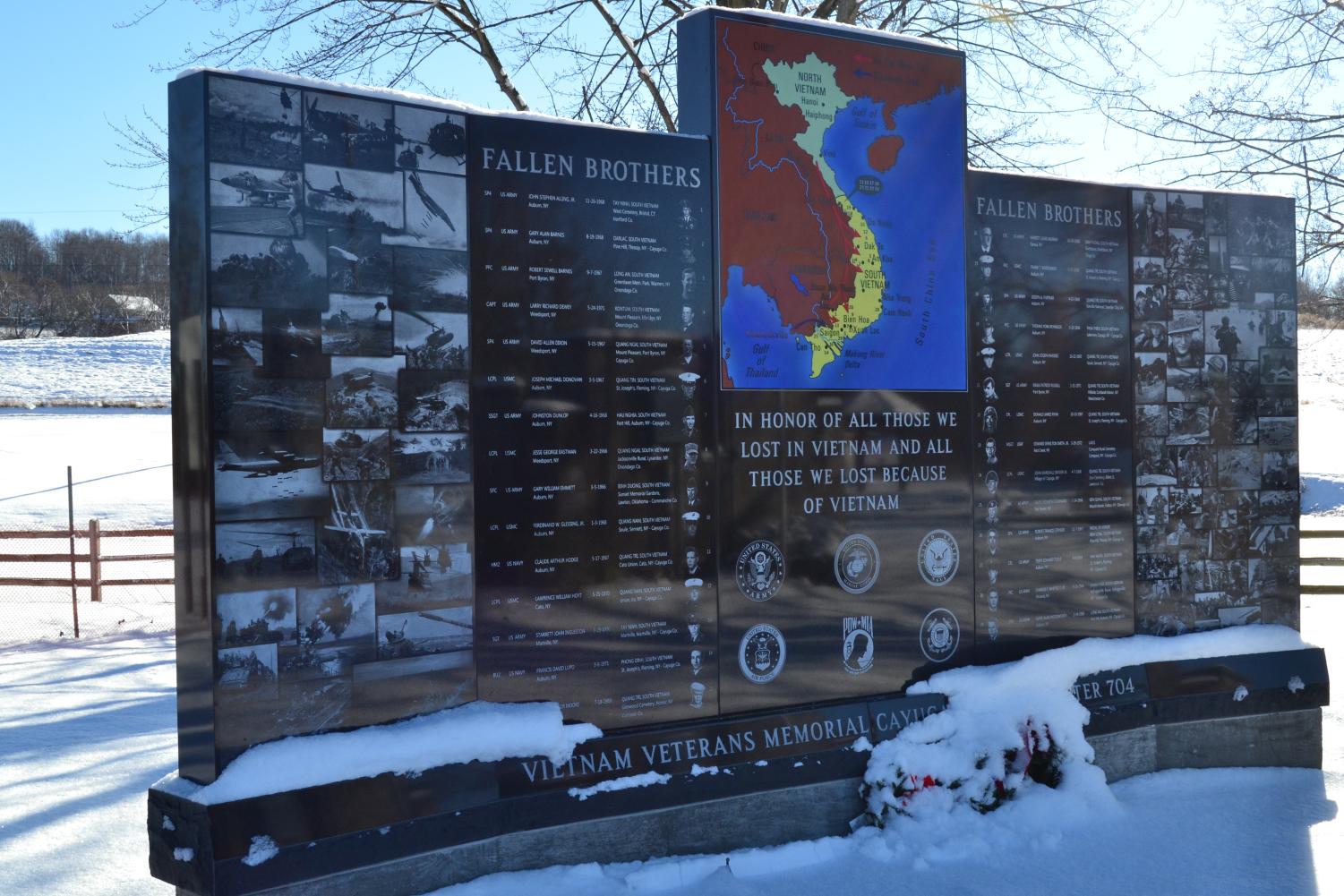 At the Erie Canal park you will also find these memorials. These memorials are both for vietnam soldiers.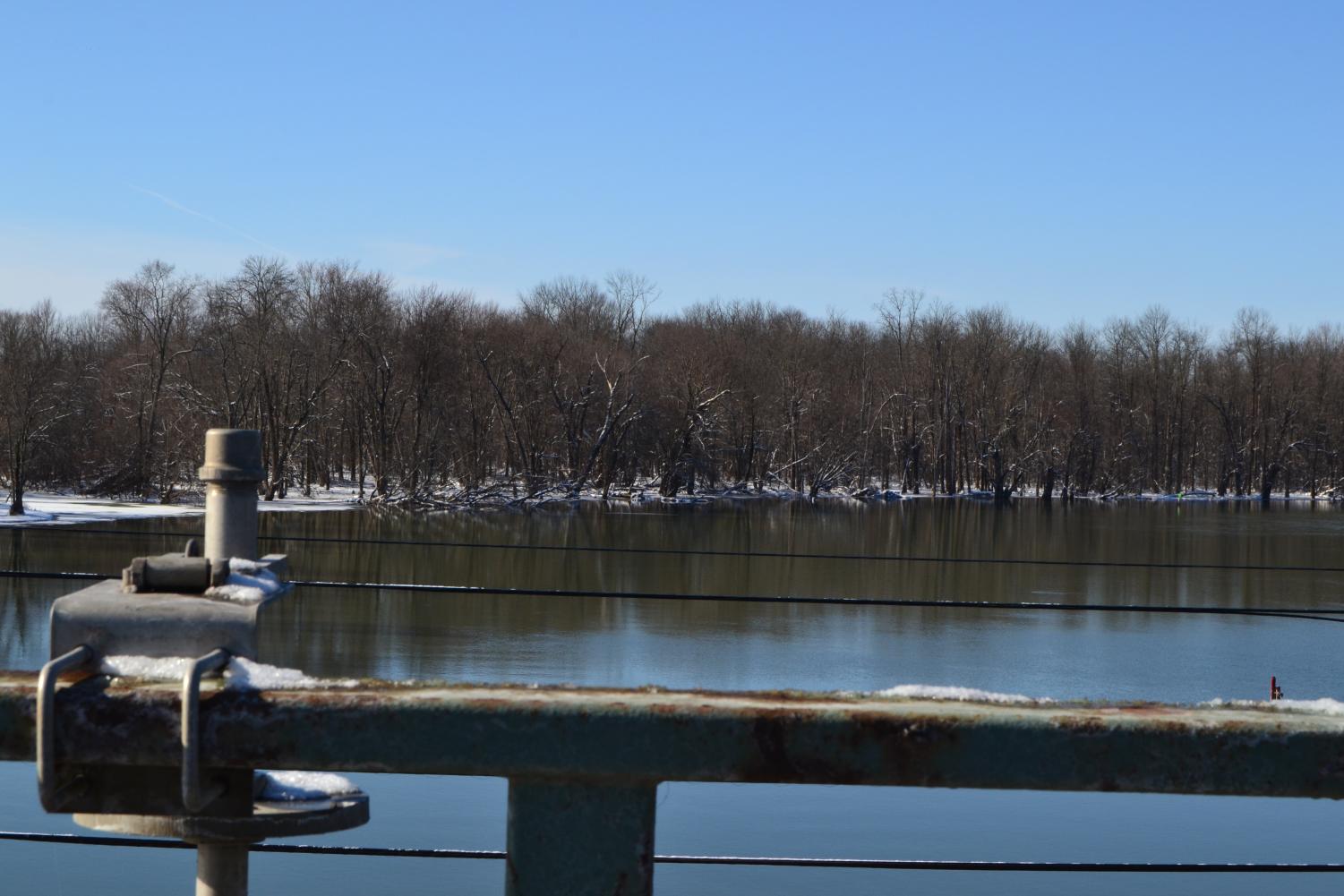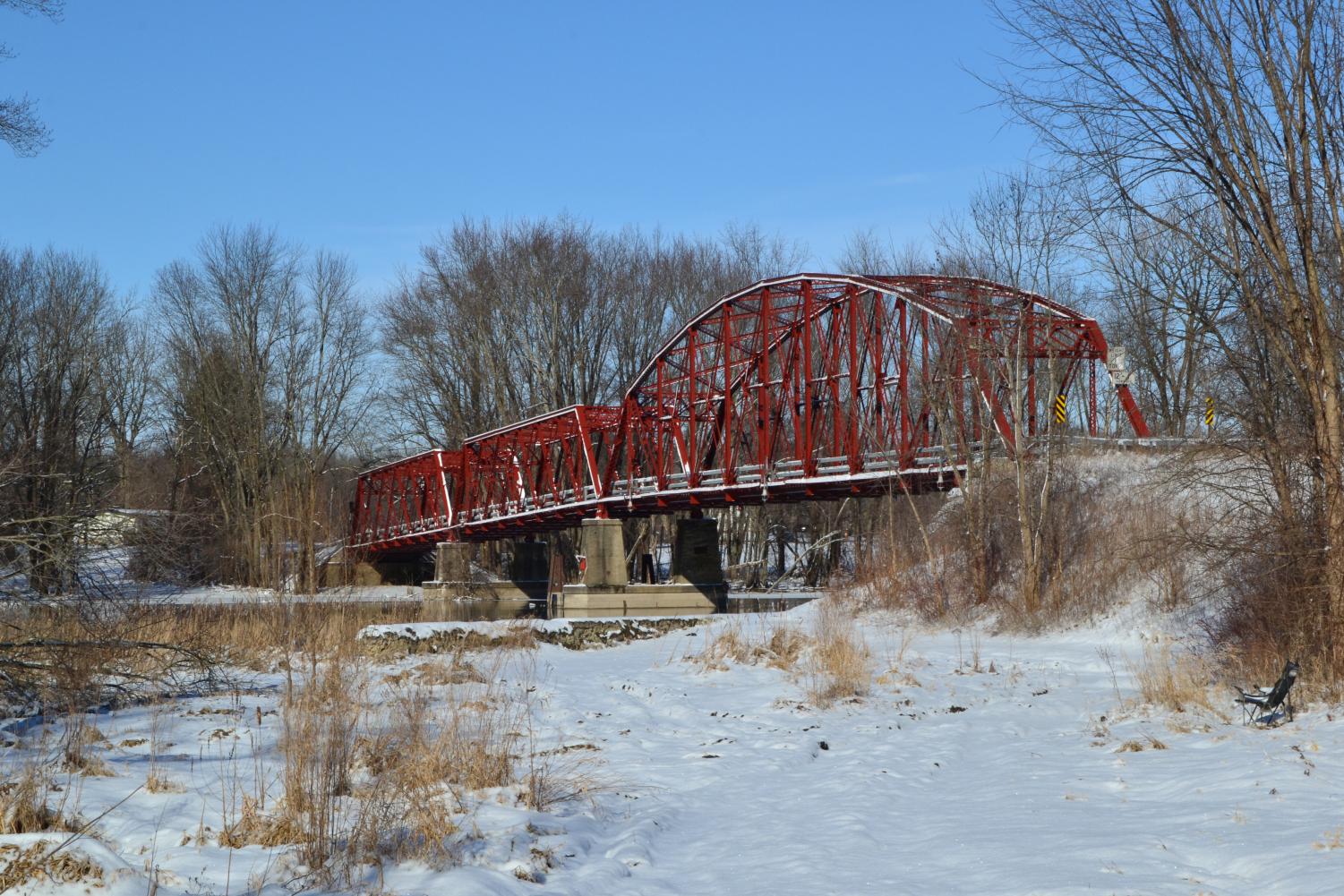 Bonta bridges are located on Bonta Bridge Rd. It is over Seneca River. Cross Lake flows into  the Seneca River through the Erie Canal system and out to Lake Ontario. Cross Lake is where people go to fish. Here you might catch walleye, tiger musky, northern pike, and more fish.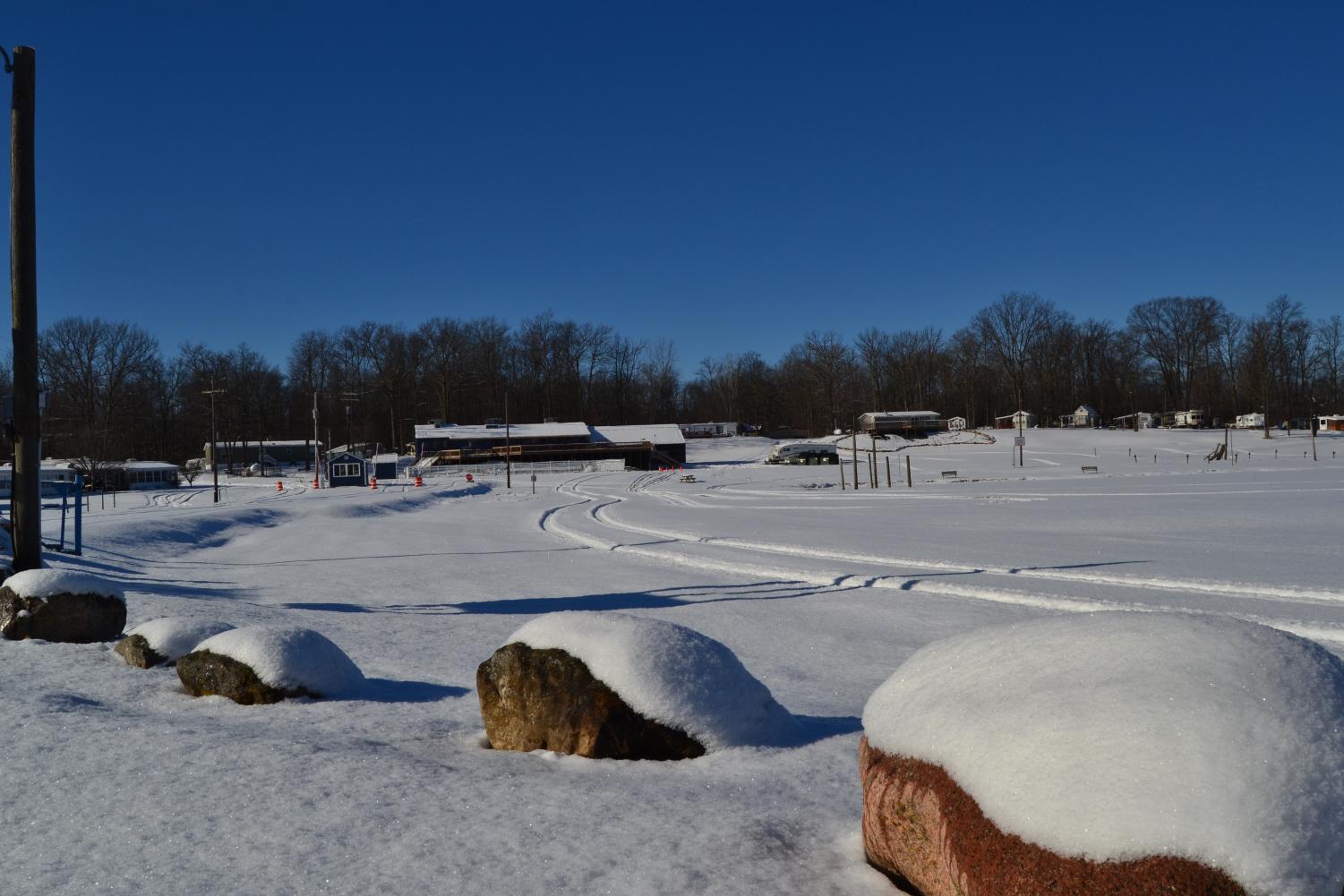 If you like to fish, maybe you also like a nice, relaxing summer to camp. If so, Riverforest Park Campground could be the place for you. It is an RV park where you leave your camper year-round. 
About the Contributor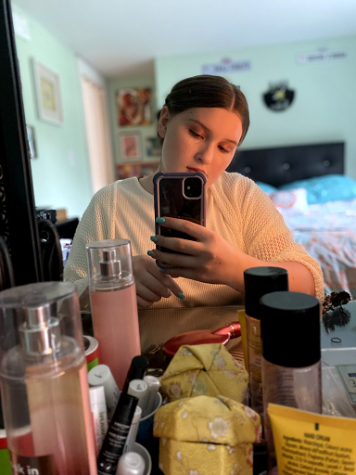 Keegan Montreal
Keegan Montreal is a sophomore at Weedsport. She loves to film and edit videos. She also likes to interview people and write articles. Keegan is planning...