Weedsport Alumna Relies on Faith and Family In Hard Times
Christi Parker is a Weedsport graduate who has always worked hard and learned many important life lessons along the way.
In 2018 Christi gave birth to her firstborn son Ace. "Ace was unexpectedly born without an immune system and cysts filled his lungs where healthy tissue should've been." Ace was not expected to live past 10 days old. Ace had a ton of trouble doing things like breathing, talking, and eating. 
Slowly things began to get better. After 3 months Ace finally started breathing on his own for the first time in his life. Then after 6 long months in the NICU, Ace was able to come home for the first time. 
Parker said, "It's been a long journey of healing and learning. And now he's a contagiously joyful, never-ending energetic 4-year-old with a completely normal immune system and healed lungs!"
Parker graduated from Weedsport in 2011. "I think my favorite memory from high school is working concessions during Friday Night football games! It was always so fun," said Parker. 
After working hard throughout high school Parker went to Davis College in Johnson City, NY for  Teaching English as a Second Language. After that, she became a Registered Nurse through CCC.
In 2016 she married Matt Parker. "Matt and I grew up together! He went to Weedsport High School too. We started dating while we were in college." 
Later Christi and Matt found out they were having another son. "We knew we wanted more kids even after everything with Ace, we trusted that God would carry us through whatever He has for us just like He did with Ace's story…along with some added stress some days wondering how it was going to turn out."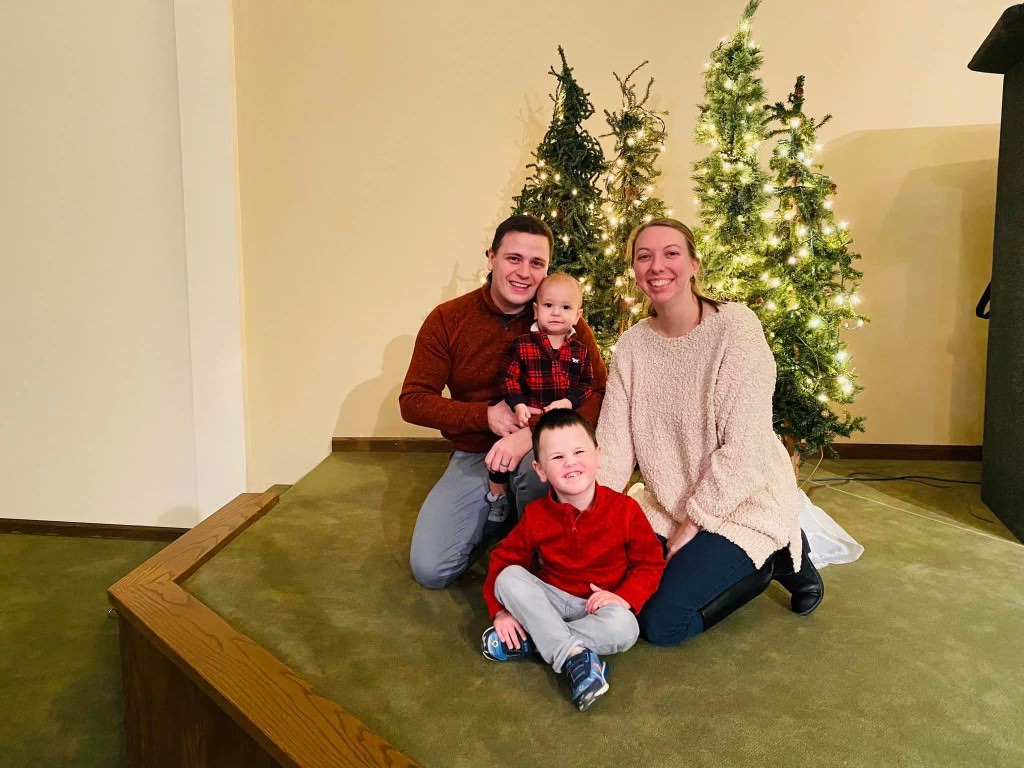 Nine months later JJ was born. She said, "I didn't start to get really nervous until he was born. He ended up spending a short time in the NICU. That was nerve-wracking, wondering if we were walking the same road as we did with Ace. But, after a few days, we brought him home, and I can't imagine life without him!"
Christi, Matt, Ace, JJ, and their dog Peyton just recently moved from Ohio to Nebraska. Matt is one of the Pastors at the church they attend. "It's been exciting and challenging, meeting new people and settling into our new home with a 1 and 4-year-old!"
Christi said the most important lesson she's learned was to trust God's plan because he has a purpose for everyone. 
Her advice to Weedsport's students is, "Spend your time on what matters and let go of what doesn't!"
About the Contributor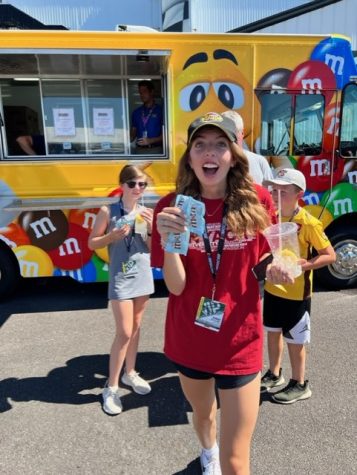 Olivia Quinn
Olivia Quinn is a junior at Weedsport. This is her first year of journalism. Olivia loves writing and learning about new things, and she wants to share...