WCS TV Fall Preview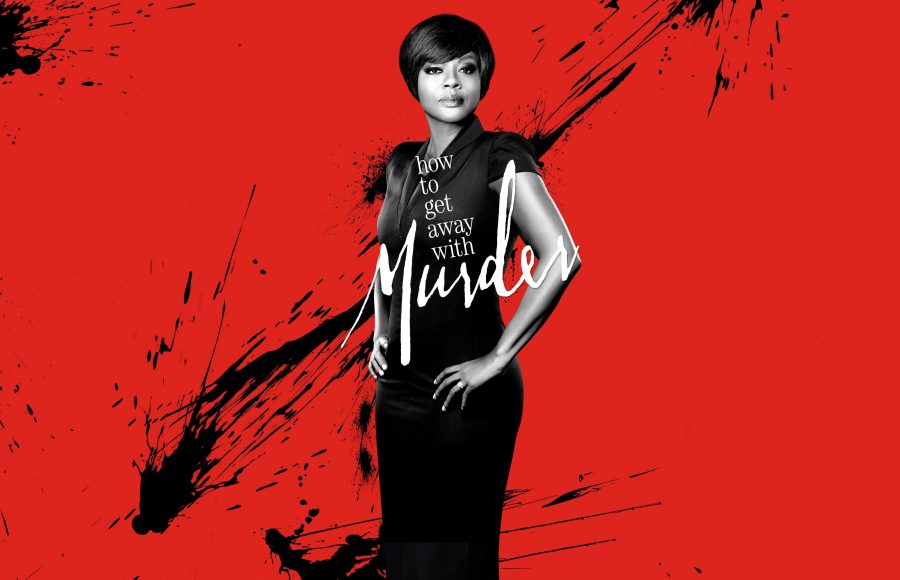 Chris Chalker, Staff Writer
September 27, 2016
Starting this year, I will do a seasonal account of TV shows to watch.
For the first installment of this review series, I interviewed Kara Donnelly, Kody Swartwood and Mrs. Austin for their opinions on these shows  and what to expect.
How To Get Away With Murder
This crime-drama started in 2013, where we followed a group of five students, Wes Gibbins (Alfred Enoch), Michaela Pratt (Aja Naomi King), Connor Walsh (Jack Falahee), Laurel Castillo (Karla Souza) and Asher Millstone (Matt McGorry) as they became law students, learning from their professor, Annalise Keating (Viola Davis). The third season of How To Get Away With Murder premiered on ABC on September 22nd.
Q: What are you looking forward to next season?
Kara: I'm hoping we get some more answers and more of the mysteries and that kind of thing are resolved. I mean, they can only drag some things out for so long.
The Blacklist
The Blacklist is a crime drama series that stars James Spader as Raymond "Red" Reddington and Megan Boone as rookie FBI profiler Elizabeth Keen. Through its three season run, we have seen Red and Liz share this strange bond and stick together through everything. Now Red and the FBI will have to hunt Liz down from her alleged father, Alexander Kirk or  Constantine Rostova. The Blacklist's fourth season premiered on NBC on September 22nd.
Game of Thrones
This series revolves around the seven kingdoms of Westeros. It follows the fight for control of the kingdoms and Westeros itself.
Q: What are you looking forward to next season?
Mrs. Austin: I think Sansa and Jon Snow are going to work together and we've been waiting for so long to see Stark siblings work together and come together like this. I just think that they are going to be a powerhouse and it's kind of nice to see that family dynamic. Can't wait to see what Tyrion does and I like his purity, which he's maintained for the whole series. I also think Jamie Lannister will have to… dispose of his sister, who has become the mad queen
Q: Why should students be interested in Game of Thrones?
Mrs. Austin: Christopher Booker talks about the 7 basic plot types. Most follow, I would guess, 2 or 3, this series follows all 7. It's interesting, you have these predictable characters, yet they each follow such a different stream constantly that you can't even begin to predict. You have these plots, like the journey plot and the way these all merge and intertwine just make it incredibly intriguing and complex.
The Walking Dead
The Walking Dead ended season six with a bang, leaving someone dead and the audience clueless as to who bit the bat. The 11 people who may have died are: Rick (Andrew Lincoln), Daryl (Norman Reedus), Michonne (Danai Gurira), Maggie (Lauren Cohan), Glenn (Steven Yeun), Sasha (Sonequa Martin-Green), Abraham (Michael Cudlitz), Eugene (Josh McDermitt), Aaron (Ross Marquand), Carl (Chandler Riggs), Rosita (Christian Soratos). We also got to see Carol (Melissa McBride) and Morgan (Lennie James) have a battle of morals, and we also saw Negan (Jeffery Dean Morgan) before he brutally killed one of the group members for revenge. The Walking Dead season 7 premieres on October 23rd on AMC.
Q: What are you looking forward to next season?
Kody: I'm looking forward to seeing how the group gets out of their current problem with Negan and the Saviors and how the Saviors will be defeated.
Q: Why should students be interested in The Walking dead?
Kody: This series follows so many people, from many walks of life and they meet as strangers and now that they spent so much time together and they have bonded, they treat each other like family and I feel like that is something we as viewers can relate to. The characters are like our family. When they are happy, we're happy, when they suffer, we suffer along with them and that's what makes this series so fun to watch.
Big Brother/ Big Brother: Over the Top
This reality television game show revolves around the idea of a house full of individuals under constant surveillance. Everything they say and do is recorded by cameras and microphones. Houseguests enter with one goal in mind, claiming the $500,000 for being the last person standing. Each week, houseguest compete for luxuries, power and food in various competitions. Big Brother's latest season just wrapped up on CBS, but there is a brand new season, called Big Brother: Over the Top, which will be exclusively available on CBS' website.