"Here I stand"
Hang on for a minute...we're trying to find some more stories you might like.
Here I stand,
In the midst of all my friends and family
In front of the woman that I love the most.
Here I stand,
At the altar.
Thinking of all the memories,
And good times to come
Between me and her.
I think about
Buying our new home,
Raising our children.
Becoming Grandparents.
Oh! I see her!
Here I am.
Patiently waiting for the
Other bride to walk down the
Isle, as did the first.
They are going from,
Engaged, to Married.
The second bride approaches
As the music starts to play.
The first bride, looks over
And smiles from ear to ear.
I smile too.
They'll be happy together.
Here I go,
About to walk down the aisle.
In my dream dress,
In my dream venue.
Giving my life to my
Girlfriend of 6 years.
I hold back the
Nervousness,
Excitement,
And happiness.
To walk down the aisle
Confidently, arm and
Arm with my
Grandfather. Am I really
Ready for this?
"Are you ready, sweet?"
"Absolutely"

About the Writer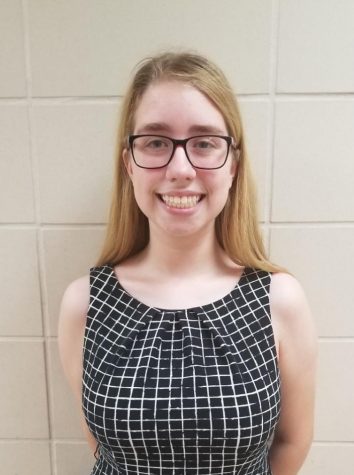 Ann Benson, Staff Member
Ann Benson has written for The Johnny Green since her freshman year in high school. Even though she is now a junior, she is still filled with inspiration...