Weedsport's Elena Amodei Has a "New Vision" of Success
A Look Into The Way One Weedsport Student is Already Making Strides in Her Medical Career
Elena Amodei is very passionate about her future in the medical field. For her senior year of high school, she is doing the program New Visions at BOCES. 
The program is very hands-on and takes a lot of work, Amodei is only at Weedsport High School for the first 2 periods of the day then she goes to BOCES for the rest of the day. 
Amodei states, "Through the program, I take anatomy and physiology, medical terminology, health science, college English, and government and economics." 
Each day is different for the students, and this keeps them interested in the program and makes sure the students are prepared for the next step in their medical careers. 
"Monday, Wednesday, and Friday are our days in class. So we normally take notes for anatomy and physiology until we go to lunch, then we take notes for med term and have time to work on our government and economics homework. We only have English on Wednesdays," Amodei said.
Not every day do the students have normal classes, they have hands-on clinics that help them get experience in the real world. "On Tuesdays and Thursdays, we are at our clinical rotations the whole school day. So we just shadow medical professionals and take notes on what they do," Amodei said.  
Amodei has really enjoyed this program. "Some advice I would give to someone who wants to do the program is to have an open mind when you go on your clinical rotations. There are some rotations where you think you might hate it, but it could be really interesting and you might love it." 
Amodei's overall goal is to go to college for a career in pharmacy.
About the Contributor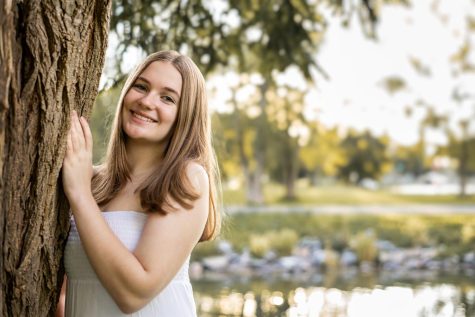 Emilee Brown
Emilee Brown is a senior Weedsport. This is her final year as a member of The Johnny Green. She has been writing articles since her sophomore year. In...