Once a Panther, Now a Warrior
Miss DeWitt returns to Weedsport as long-term sub after student teaching stint last year
Miss DeWitt has been at Weedsport High School at different times for the past two years. She has held multiple positions, including completing her student teaching and serving as a building substitute teacher last year.
DeWitt graduated from Port Byron and later on went to college at SUNY Cortland where she majored in Physical Education. 
This year DeWitt is a long term substitute for physical education at Weedsport High School while Mrs. Cataldi is on maternity leave.
 DeWitt said there are both positives and negatives to her job, like any other job. 
She said one of the positives is her colleagues. Miss DeWitt loves the people and other teachers she works with. She also loves her students, she told us, "I work with great students who are ready and willing to learn." Lastly DeWitt said she loves that her day is never the same as the day before. 
Along with the positives, DeWitt also expressed a negative to her job, saying the days can be long and some people look at her job as something easy. 
On top of being a long term sub for physical education DeWitt also is one of the modified track coaches at Weedsport. The modified track team is doing very well, starting the year with a record of 1-1. The team is working very hard and all seem determined to improve with each meet.
Dewitt said she really enjoys coaching this team, "I'm blessed to have a group of athletes that work hard to improve their individual and team performance."
DeWitt says next year she plans to keep teaching physical education but hopes to do it somewhere down south. 
About the Contributor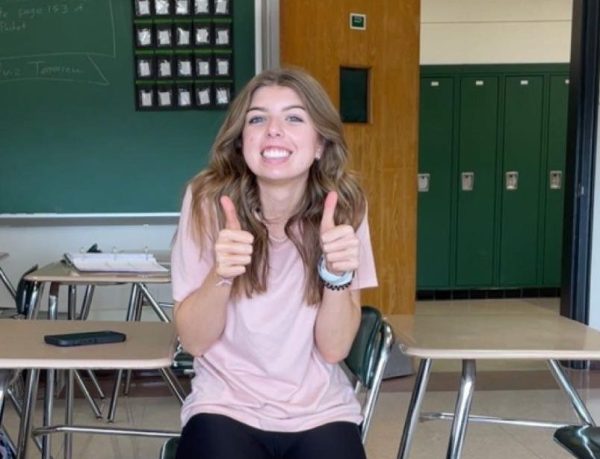 Olivia Quinn
Olivia Quinn is a senior at Weedsport. This is her second year of journalism. Olivia loves writing and learning about new things, and she wants to share...