Science Department Changes Coming Next Year
Veteran Staff Members Have Inspired Generations of Weedsport Student Scientists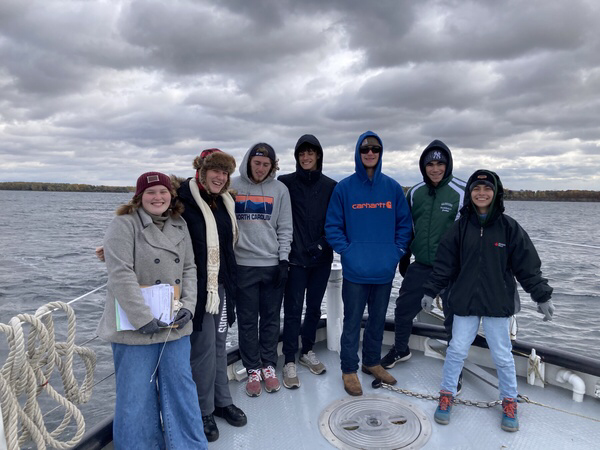 Mrs. Lally, Mr. Lawler, and Mrs. Holden have been a huge part of the science department at Weedsport High School for many years. Combined they have taught over 20 classes at Weedsport. Recently there have been a lot of changes in the science department that will create a new look for the department next year.
In discussing the changes in the department, Holden said, "It shrank, it's definitely smaller…there's more generalization of skills and a little bit less feeling of specialization."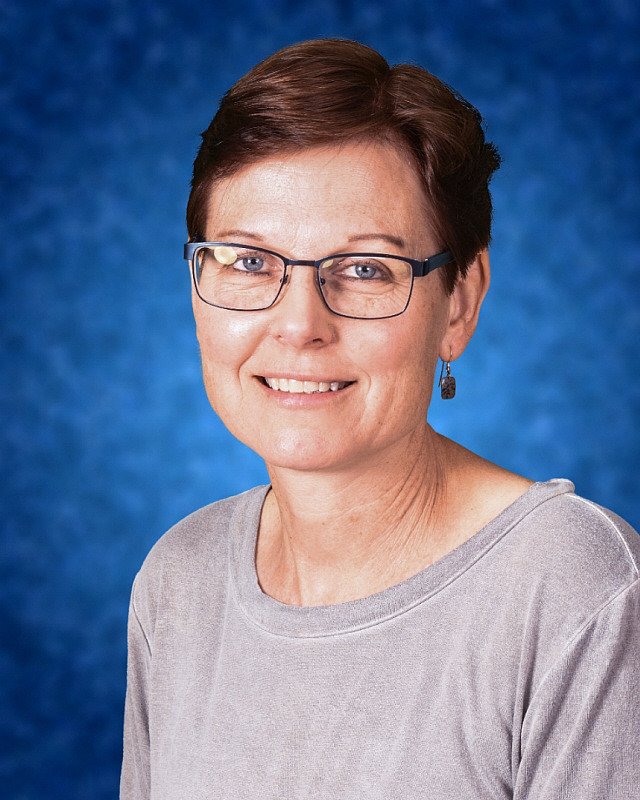 Mrs. Lally
Lally graduated high school from Weedsport in 1980, and soon after she attended college at SUNY Cortland for undergrad and graduate degrees. Lally was the valedictorian of her undergrad class. She received a Bachelor of Arts in biology-secondary science biology and certifications in chemistry, earth science, and general science.
Lally started working at Weedsport in 1985. She's taught many classes including 7th-grade science, regents biology, general biology, earth science, regents chemistry, and chemistry in the community and college chemistry labs. Along with teaching, Lally also coached field hockey, softball, and basketball. 
Sadly, due to some medical issues, Lally had to retire. "I wasn't ready to retire, but needed surgery which requires a long recovery period," said Lally. We were very hopeful for Lally to return to teaching when she was all healed, but we found out she had depleted the sick day allowance. This called for Lally to fully retire. 
Lally shared a ton of memories from her teaching career. Lally said she loved, "Interacting and connecting with students in the classroom. The best days were when students made me laugh, and I could make them laugh…also the unexpected events that always catch you by surprise and make memories."
Lally specifically said some of her favorite memories were when she gave a 7th-grade student a ride home because they missed the bus only to find out after driving around for 45 minutes, they didn't know where they lived. 
Another story was when a student got their thumb caught in the hole in a lab table, "The custodian had to very carefully saw off the bolt to free the student's hand," said Lally. 
Lally also mentioned that while she was conducting a chemistry demonstration the ceiling briefly caught on fire. 
"I had a wonderful 34-year career, and memories that will never be forgotten. I loved teaching," said Lally.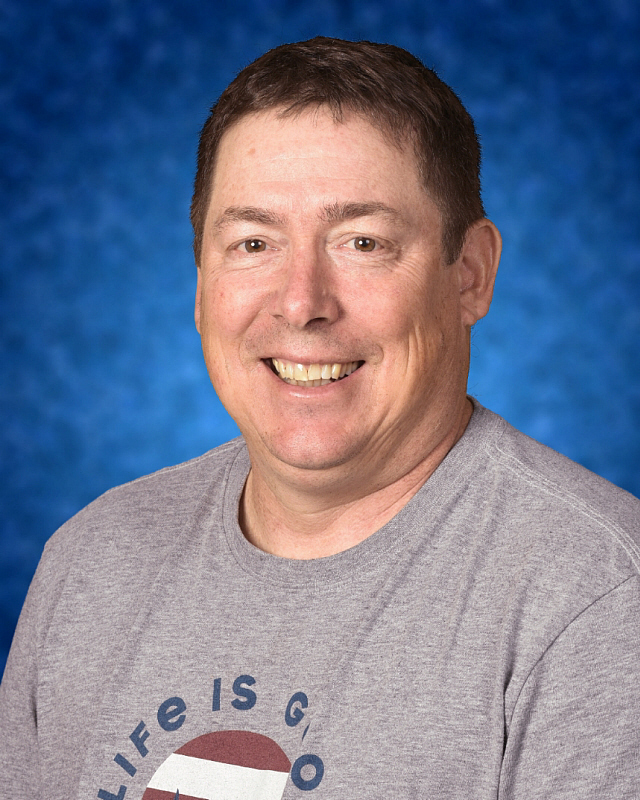 Mr. Lawler 
Lawler graduated from Union Springs in 1979. He went to college that same year and is currently still taking college classes. Lawler started working at Weedsport in 1985.
Lawler has also taught several classes at Weedsport including teaching middle school for 8 years, 7th-grade life science, 8th-grade physical science, earth science lab, general biology, regents biology, and living environment. He's also taught regents chemistry, and is now teaching chemistry in the community and 7th-grade life science.
Along with teaching, Lawler is in charge of this year's Envirothon team. Lawler said, "I'm just a coach or adviser trying to provide an environment for the Envirothon students to learn and be able to work together and solve tasks. With the knowledge they gain they can explain the world around them and their outdoor experiences will be much more rewarding." 
Adrihanna Collins from the Envirothon team says, "Mr. Lawler is an Envirothon coach who has a lot of knowledge on the subject, he gives a lot of constant advice with this like presenting, which is very helpful. He's also a very hands-on coach, we get out of the classroom a lot and are able to do things we couldn't do by just sitting in the classroom." 
Speaking of Envirothon, Lawler said one of his favorite memories from Weedsport was going to the nationals and having the team place 6th. "It was a real fine accomplishment for the kids, that was quite enjoyable," said Lawler. 
Lawler mentioned that he's been to about 70-80 overnight field trips through Weedsport and has even been to Europe and the Adirondacks. Lawler said he enjoyed all these trips a lot and they were a highlight of his career. 
But in the classroom, Lawler said he enjoyed the "extensions", like getting outdoors and doing field work and doing hundreds and hundreds of studies whether it be aquatic studies, soils, air quality monitoring, doing some forestry, and several ecology studies.
"Then in the coaching, it's been very enjoyable to coach all the different sports and just watching young people shine. I think one of the reasons why I really enjoy being back is because I'm back at the same time as the Envirothon kids which is a great group, but also just being around young people, I just really enjoy motivating, listening, and interacting with young people and getting them to try to step out of their little comfort zone in whatever they do – whether it's coaching or in the classroom," said Lawler.
Next year Lawler plans to be a backup, "I'll be the one on the bench waiting to get in," said Lawler. If things fall through or if they need somebody temporarily, Lawler said he would be glad to come back. Lawler said although he is retired he is hoping to help out the cross country, track and field team, and the volleyball team. Along with sports, he will also continue working in his role in Envirothon.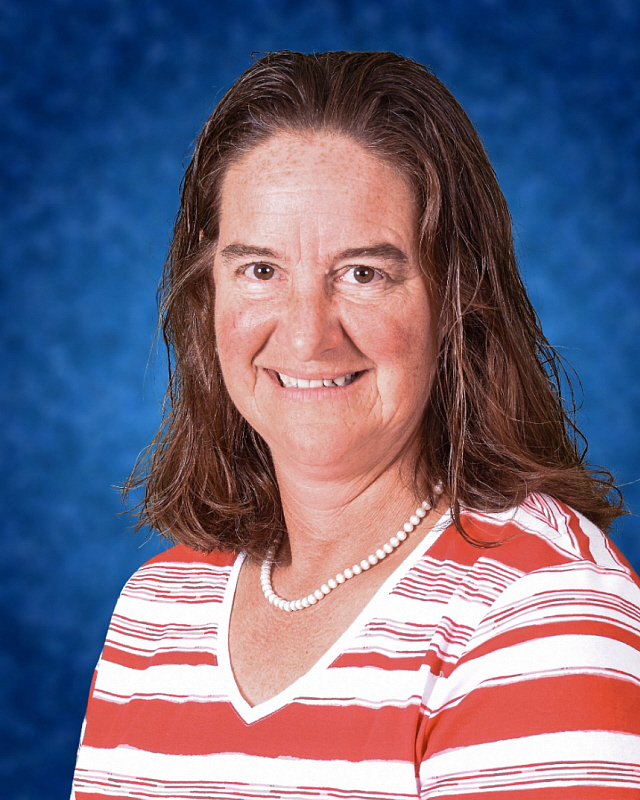 Mrs. Holden 
Mrs. Holden graduated high school from Weedsport in 1986. Shortly after, Holden attended college at Hackamore Community College for a pre-environmental science major. Then, two years later went to ESF for two and a half years for a forestry degree after working in the forestry environmental field from 1990-1995. Finally, she went back to school and graduated from Oswego with a teaching degree in 1998.
Holden started teaching at Weedsport in 1999. She has taught many classes including 7th-grade science, 8th-grade science, chemistry in the community, biology, biology lab, chemistry, and chemistry lab. Holden has not only been busy with teaching but she's also been busy coaching sports. Holden has been an assistant coach on field hockey, then was a JV field hockey coach, coached modified girls basketball, and varsity softball. 
Holden said, "I don't know what I'll be assigned (for next year), the group of freshmen that's coming up is pretty large so I would imagine four sections of bio. I don't know, it depends a lot on who and what their certifications are that are hired this summer because they will be replacing two science teachers this summer. So I think I'm gonna have to wait and see until August."
Holden said some of her favorite memories come from her first year of teaching. There was no state test that year and Holden called that grade a "supergroup". Holden said, "I've had other supergroups but it was just  more fun because we didn't have to do a state test, and we did some crazy stuff." 
One day in class Holden was talking about fungi and microscopes and one kid told the class he had an old sandwich in his locker. The student had had the sandwich in his locker for over a month, so he went and got it and the class looked at it underneath a microscope. 
Holden also said she was super excited when someone got a 100 on the Chemistry Regents. Holden said she loves the moments when a kid does something then it finally clicks and they go "Ohhhh."
As the year winds down we are sad to say goodbye to the ones leaving, but excited to see what's in store for next school year. 
About the Contributor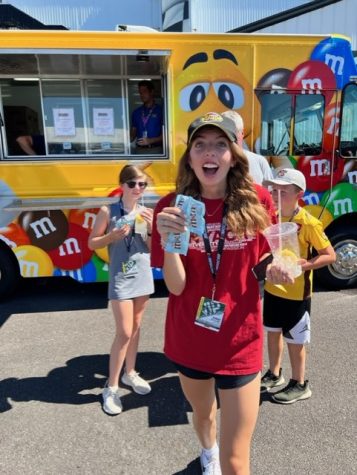 Olivia Quinn
Olivia Quinn is a junior at Weedsport. This is her first year of journalism. Olivia loves writing and learning about new things, and she wants to share...