Winter Fashion at Weedsport
What is Weedsport wearing this time of year? Find out here!
Kyler Landon shares his outfit details. "My jeans are from Kohls and my shirt is from the brand Brownings. For my hat and shoes I don't remember." Kyler has simple outfits which consist of jeans and a t-shirt and always trying to get away with a hat in school.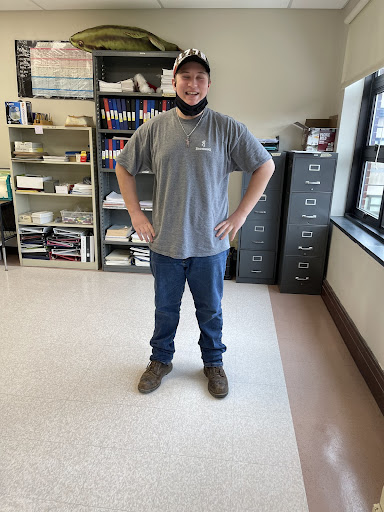 Mr. Graziano stands with Kylee Feldman and Deanna Jackson. The man known as "Graz" shares the secrets to his style: "Most of my clothes are from Lands' End."
Feldman states: "My jacket is from Garage and my leggings are from Aerie. With Nike shoes." Jackson is representing Weedsport for her outfit choice.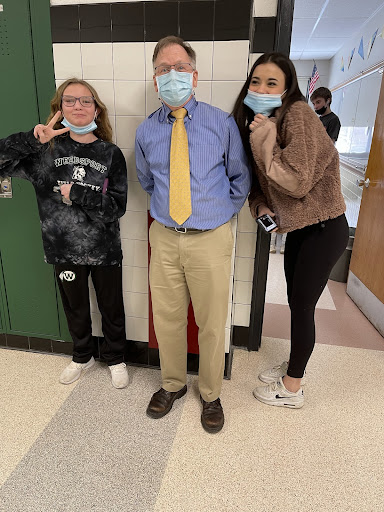 Mr. Seward (pictured with Mr. Graziano) shares with me details about his outfit. "My sweater is Polo, and my shirt is Nautica."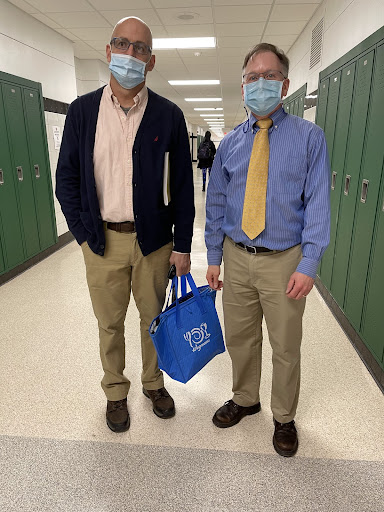 7th grader Natalie Erbeck is wearing a dress from LulaRoe. If you search this website you will quickly find out what the brand is all about. The website states, "We believe every individual is beautiful, unique, and most of all powerful."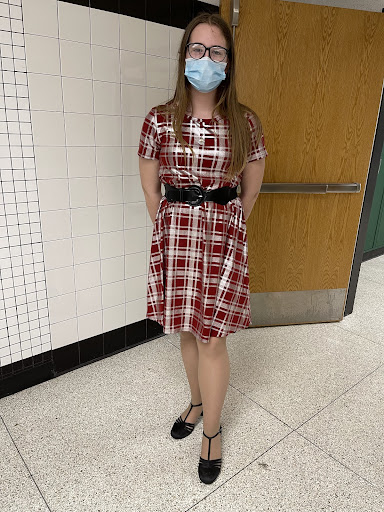 Finally, Mr. Corbin shared that most of his wardrobe is from JCPenney. 
About the Contributor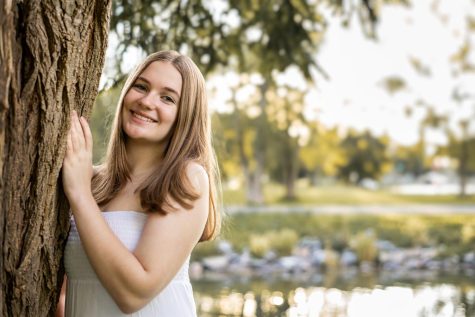 Emilee Brown
Emilee Brown is a senior Weedsport. This is her final year as a member of The Johnny Green. She has been writing articles since her sophomore year. In...