Weedsport Track and Field To Face Hurdles On (and Off) The Track This Year
According to edweek.org, 57.4% of all high school students do a sport. It turns out that outdoor track is the #1 most popular sport for girls, and for boys, it is #2 – following football. Track and field also remains the number one high school and junior high participatory sport according to USA Track & Field (USATF).
At Weedsport, we have a strong tradition of dominant track teams, winning many league and sectional titles over the past 30 years. This year, Weedsport's track and field team will have to deal with the huge obstacle of not having a home track to practice and compete on (due to the capital project), but should still have some outstanding individual and team performances.
In 2022 we had a total of 22 boys and 19 girls. This year (2023) we have 21 boys and 9 girls. With the decline of athletes this year many things have changed. 
Another thing that has affected the track team is the renovations. This year Weedsport's track is getting redone so the team can't even use the track. Every Monday and Tuesday the team goes to Jordan Elbridge High School to practice, Wednesday is a meet day (always at away tracks), and Thursday and Friday's practice is held at Port Byron High School.
Although there are some negatives, there are also a lot of positives. This year the team is close and has great chemistry with each other. Freshman Mady Kepple said, "I feel excited to be able to run with my friends every day and make myself a better runner."
Many of them continue to work hard to achieve new goals, Kepple said she wants to "be able to run faster for longer." 
Megan House said, "I don't like going to different tracks every day…..but the coaches make every practice enjoyable" 
Speaking of the coaches, this year the team also has a whole new coaching staff. Ryan Enos is the girl's coach and Dameon Barnhart is the boy's coach. 
Even though there are many changes to the team this year, the team plans to keep trying their best and improve every day. 
About the Contributor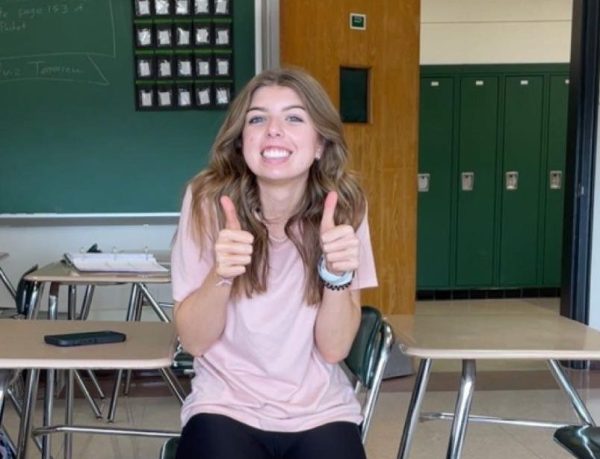 Olivia Quinn
Olivia Quinn is a senior at Weedsport. This is her second year of journalism. Olivia loves writing and learning about new things, and she wants to share...