Making a Difference; One Phone at a Time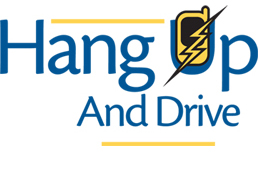 On Thursday, September 25, a very special assembly for grades 10-12 took place. In a dark auditorium, with one woman preparing to speak, and a giant hand with "S+J" in a heart written on it, it was bound to be inspirational.
Ms. Jacy Good, was the speaker for the assembly. She started off by introducing herself, and explaining the title of the slideshow she had prepared, "Jacy and Steve's Journey." She then explained her life story, trying to "put us in her shoes." Ms. Good went further by saying one of the deepest lines of the morning, "I can't remember all of my life."
She started off by explaining that she was from Amish Country, Pennsylvania, and lived there her entire childhood. In school, she joined as many groups as possible in an effort to get scholarships so she would be able to attend the college she'd always wanted to. She then said that she eventually graduated from high school at the top of her class, and went on to a college in Allentown, PA. She met her future husband in her first three weeks; a man named Steve.
The day she graduated, her family and Steve's spent the day together in Pennsylvania, getting to know each other. They left for home around 2 p.m.
Ms. Good said they stopped at a gas station on their way home, and that was her last memory for the next two months of her life. She then had Steve explain more over a pre-recorded video in her slideshow. He said that as soon as he got home from the graduation ceremony, he texted Jacy to say that he was home, "safe and sound." He said that was their rule while they were dating, just so that they both knew that the other was alright.
EVen after sending Jacy two texts without a reply he wasn't too concerned because he thought she might be celebrating with the family. A few hours later he received a phone call from a nurse, who explained that Jacy had been in a car accident and was in critical condition. He told her to call Jacy's brother and the nurse said she would call him back within two hours . He said he never received a call, but later on Jacy's brother, Jared, called him. She was in the Trauma Hospital, and Steve rushed down with his entire family to be with her.
The doctors at the hospital thought she was never going to walk again, as she had broken about every bone in her body. The first night, she was given a ten percent chance of living. Every night after that, another ten percent was added on. After it became apparent that Jacy would live, she was known as "Miracle Girl," and still is every time they visit that hospital.
She then went on to point out some scary facts that might help us drivers not text or call while driving.
When you're on the phone, whether it is to text or call someone, your brain is 37 percent less active than if you were paying attention to the road. Consequently, you're not paying full attention to the road and your field of vision is decreased considerably.
At the time of Jacy's accident, it wasn't against the  law to use cellphones while driving in Pennsylvania. Jacy later fought to have laws put in place.
Jacy went on to say that she eventually married Steve in 2013, and moved to Brooklyn with him. She was also presented with many opportunities such as meeting Governor Cuomo, the current governor of New York, to help further the cause of no cellphone use while driving.
She was also on the show "Say Yes To The Dress" before marrying Steve, which also gained publicity for her movement. After meeting Oprah Winfrey, her  campaign really took off.
She then ended her presentation with some more statistics. Nearly 5,000 people are killed each year, and almost 500,000 people are injured in car accidents. Her campaign is known as "Hang Up And Drive", which has been very successful so far.
Ms. Good was kind enough to give The Johnny Green an interview after the assembly.
The Johnny Green: How much of an impact has your 'Hang Up and Drive'  had so far?
Ms. Good: For an impact, I've done almost 400 events in the last three years, trying to prevent what happened to me from happening to anyone else. This year, I know I have at least 60 schools in New York state.
TJG: Have you received any funding for the project?
Good: Yes, and today, that's what brings me here. The governor's travel safety committee, and the national safety council, and the New York State Troopers all have a grant working for something like this.
TJG: When you were talking about the view obstruction for cell phones, what do you believe in for the car phones where you can press a button and speak freely without the actual cell phone?
Good: With the bluetooth that comes built with the car, while it does relieve the distraction of taking your hand off the wheel, it doesn't remove the cognitive effects.
TJG: How blessed have you been with the opportunities you've received?
Good: I mean, the universe has given me unbelievable gifts, being able to share this story, with a different kind of ripple, of getting the more people to hear the story the more places I can get this campaign started.
Jacy has a Facebook page, and a Twitter account. She also has a "Hang Up And Drive" website, where you can pledge to never use your phone while driving. They can be found here:
Facebook: https://www.facebook.com/goodjacy?fref=ts
Twitter: https://twitter.com/JacyGood
Website: http://hangupanddrive.com/index.aspx