Second Chance Diner Should Be a First Choice for Breakfast
Two members of The Johnny Green, Deanna Jackson and Emilee Brown, visited Second Chance Diner in Camillus for breakfast recently. 
Second Chance Diner is a small, cozy local diner located at 5407 W Genesee St in Camillus. Second Chance is family-owned, they are all about using quality ingredients and making sure each item on the menu is delicious as well as affordable. 
Second Chance hours are 6 a.m. to 2 p.m. Wednesday through Monday. Closed on Tuesdays. Something that is amazing at this diner is you are able to get breakfast food all day. This leaves many options when it comes to deciding what you want to order. 
On the breakfast menu, there is a variety of omelets and huge frittas. There are also many different types of Benny's. Of course, they have many different options when it comes to pancakes, waffles, and French toast. They even offer breakfast sandwiches! 
On the lunch menu, there are many types of sandwiches and wraps. All of their salads are huge, be prepared to ask for a takeout box. Customers are also able to order a make-your-own burger or wrap! 
There are many options on the kids menu for little ones! Listed on the menu are many milkshake options, as well as desserts. 
And for the parents, there are many alcoholic beverages available such as mimosas, bloody marys, boozy milkshakes, and more. 
Deanna Jackson ordered Cinnamon Toast Crunch Pancakes and home fries. Jackson shares, "These are the best pancakes I have ever had. They were fluffy and warm, I loved the flavors." 
Emilee Brown ordered poached eggs, bacon, white toast, and home fries. Brown said, "This was a great breakfast, filling and affordable." 
According to a recent article in Syracuse.com, the name of the diner comes from the fact that the owner Eddie DePalma is a recovering addict. By opening up a Second Chance Diner it turned his life around for the better. DePalma is someone who is proving that hard work can truly change a person's life. 
Jackson's sister, a former Weedsport student – Alysia Jackson – is one of the managers at Second Chance. Alysia has worked there for three years and loves her job. She started off as a waitress and got promoted to manager, while still waiting tables. She says, "This job has great hours which allows me to still be with my three kids. The environment is great as well as all my coworkers. I love meeting new people and building relationships with customers." 
Teachers from Weedsport also love this diner! 
Jennifer Palmer, art teacher says,"The restaurant is always busy but that doesn't take away from the delicious food." 
Hannah Fancher, art teacher says, "The reason I found out about the diner is because it is near where I got my dogs from. I love the story behind the diner, and their food is amazing. I always judge a diner by the home fries and they were great! Nice and crispy, so good."
Jason Corbin, math teacher says, "I went to the diner about 3 years ago before they moved locations and the food was great." 
Overall our experience at Second Chance diner was amazing. The service is great as well as the quality of the food. This is the perfect place to bring your friends and family for lunch or dinner. There is something for everyone, we will definitely be back! 
About the Contributor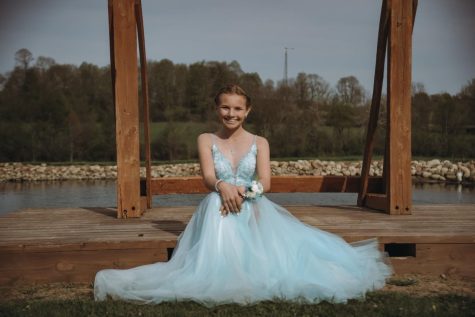 Deanna Jackson
Deanna Jackson is a senior at Weedsport. She enjoys playing sports and hanging out with friends and family. This is Deanna's second year as part of the...